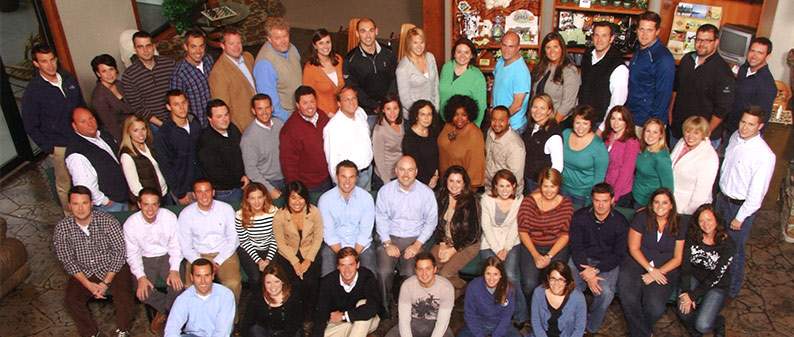 Over 6,000 community leaders are Leadership Louisville Center graduates. For over 34 years, organizations large and small have looked to the Center to train their top talent, increase their profile in the community, connect with other leaders and grow community trusteeship.
In the lists of graduates below, you're sure to recognize influential and civic-minded leaders who have had a positive impact on our community.

Learn more about the community impact of Leadership Louisville Center graduates.
Along with a stronger community, graduates also benefit by having an increase in professional contacts, exposure for their businesses and feeling more connected to decision-makers in the community.
Facts about the 750+ community leaders who have graduated in just the last two years:
76% are in significant leadership roles within their organizations with titles including president, chief executive officer, executive director, vice president or senior vice president, other director-level or management positions
They represent 235 different companies/organizations including major corporations, small businesses, manufacturing, professional service firms, education, government, nonprofit and organized labor
Each year, the Center's graduates include:
Sixty experienced leaders in Leadership Louisville, including many of the community's most prominent C-level officers, presidents and executive directors:
Thirty-five dedicated leaders in Bingham Fellows, which identifies industry leaders by topic to develop innovative solutions for the region's most pressing problems.
Eighty young leaders in two Ignite Louisville classes, allowing the emerging leaders of our community to strengthen their own leadership skills and put them into practice;
Two hundred passionate leaders in Focus Louisville, helping those new to the region or ready to make a difference find ways to put their leadership into action.