HIGHLIGHTS: A look at productivity and building better habits in your work life and beyond.

Originally sent March 10, 2022. Sign up for our email list here! 
---
IN THE NEWS
---
ON TOPIC
Spring Cleaning
Like our physical spaces, our tasks, habits, and office structures can benefit from an annual deep clean. Whether you're a diehard fan of Marie Kondo or just like to wing it, there are few vital steps to ensuring a meaningful spring cleaning:
Assess and identify what's causing clutter in your work life. A constant stream of emails and interruptions, inefficient meetings, tasks on your to-do list that have "just always been there," an inability to delegate: these are just a few of the routines and patterns in our work lives that can junk up our time and mental space for the projects and objectives that move us and our teams forward. According to a recent poll by Atlassian, less than 60% of work time is actually spent productively (the infographic is both fascinating and shocking). What are your pain points?
Release routines and patterns that aren't beneficial. Once you know where your bottlenecks are, work at addressing them. You could think about how you might outsource certain tasks, batch your email, or even go as far as Google and ban all meetings for a week. Time is a limited resource, so where you cannot cut, make sure you're making time for important tasks and exercising boundaries around them. The same goes for your staff! Here are a few ways to simplify that don't involve screens.
Streamline and automate meaningful habits. Creating habits that serve your most mission-critical goals is just as important as weeding out those that drain your hours. We have added a few staff favorites further down in the email, but there are numerous apps that will help tweak your daily routines for the better. And it is imperative as leaders to make sure you are promoting and helping build healthy habits for your employees in order to build better workplaces.
---
Name the leader who said…
"Great leaders are almost always great simplifiers, who can cut through argument, debate, and doubt to offer a solution everybody can understand."
Click to Tweet
or scroll to the bottom of this to see if you were right!
---
Upcoming Leadership Training Courses
These are all open courses, but we also offer a variety of private training courses for your team or organization can be delivered in-person or virtually.
---
FOR YOUR LEADERSHIP TOOLBOX
Staff Picks: Appreciation and Communication
Making Time: "At the recommendation of a coworker, I read Make Time – which revolutionized the way I structure my hours. Some of the suggestions (like removing social media from my phone) helped free up time for healthier methods of decompressing, and encouraged me to restructure my day for better work-life balance. It improved my focus while not losing any actual work hours. It's been a complete game-changer." – Tara
Decluttering: "I make my personal life as decluttered as possible to give myself more room for unexpected work decisions, something I learned from Steve Jobs, by removing choices I would need to make throughout the week. On Sunday, I meal prep and plan my workouts for the entire week. I'll even go as far as organizing clothes in my closet together that I plan to wear that week." – Kaitlyn
---
COURSE HIGHLIGHT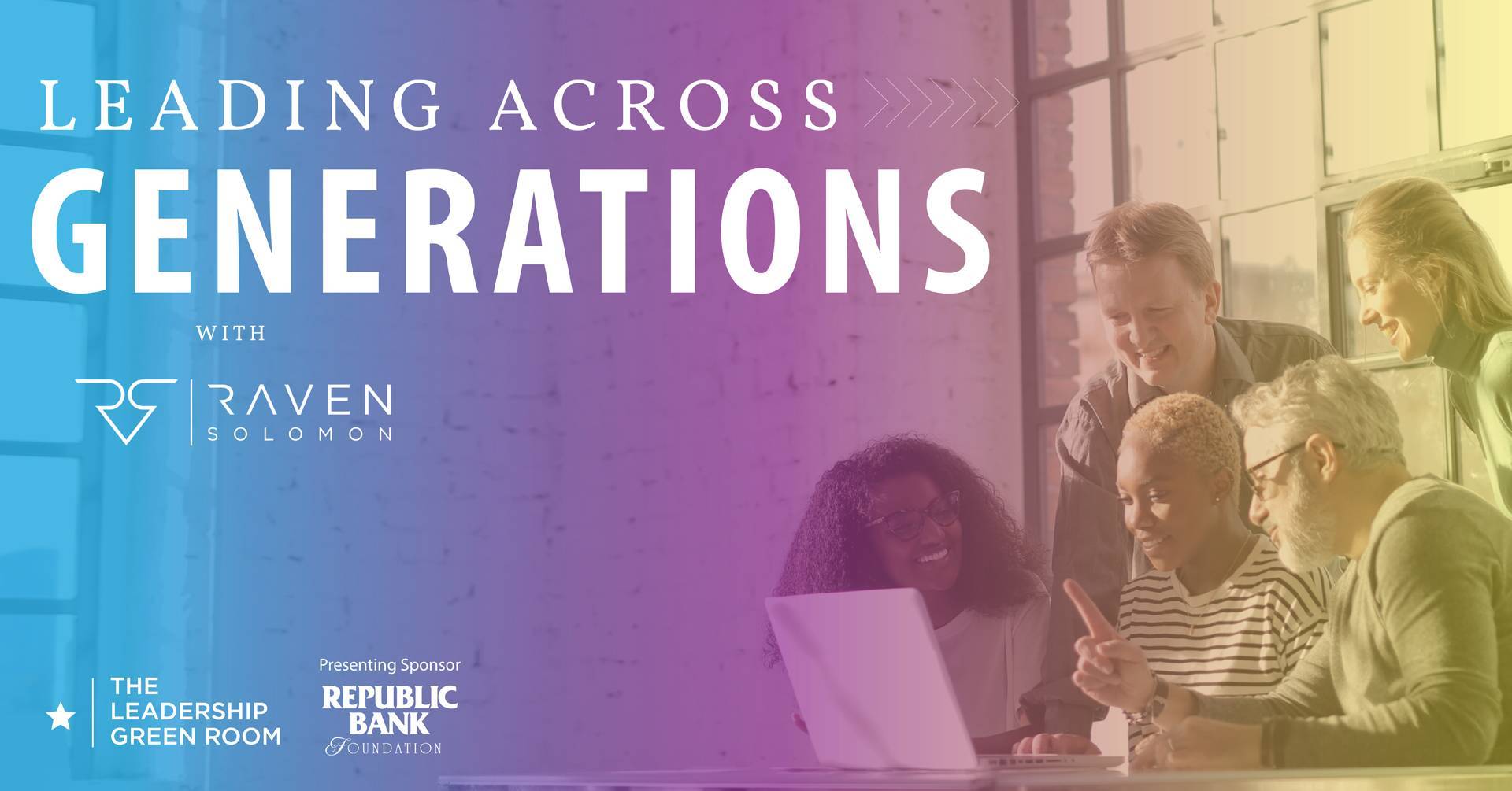 The workplace is comprised of more generations than ever before. Are you equipped to lead them all? Raven Solomon, Author and Founder of Center for Next Generation Leadership & Professional Development, will join us here in Louisville, KY to discuss how to address the unique characteristics and needs of each of your team members' generations can help you reduce conflict, improve performance, and leverage the real benefits of age diversity in the workplace.
April 14, 2022 | 8:30 am – 5 pm ET | In-person @ LLC
---
NAME THAT LEADER ANSWER:
Colin Powell
Check out It Worked for Me: In Life and Leadership to learn more about the principles that shaped his career!
---
Want The UpSkill to hit your inbox every month?
Sign Up for our Email List