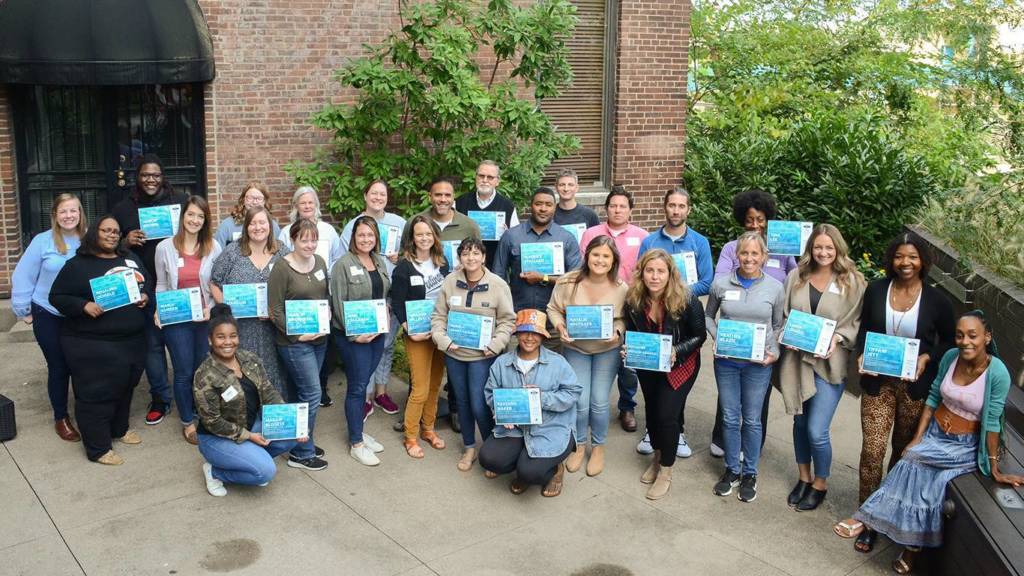 I was a participant in the Focus Louisville class in September 2022, and I believe it is the perfect introduction to what the City of Louisville has to offer. Acclimating to a new city is challenging, especially if you don't know anyone. Focus paves the way for transplants (and life-long residents) to connect and build professional relationships.
This three-day immersive experience covered a lot of ground. We took a bus tour of the city, heard from local professionals in various industries, and worked on group projects. All of these activities were great, but one activity in particular left a lasting impression on me: my tour of Grace James Academy of Excellence, an all-girl middle school in West Louisville that specializes in STEAM curriculum.
A NOSTALGIC TOUR
Meeting the educators and some of the students gave me flashbacks of my time in middle school. I thought about how I often felt awkward being the tallest girl in my classes. And how excited I was in the 8th grade to finally get my braces off after almost two years (then immediately losing my retainer in the cafeteria). I thought about all the things that come with being a girl and an African American in a predominately Caucasian school and neighborhood.
Now that I have two daughters, ages three and five, I realize one day they may face some – if not all – of the experiences I encountered in my pre-teens. I had them in mind as I raised my hand to mentor at the school after we received a tour by two of the students. Grace James Academy partners with organizations and companies to bring their grand mission and vision to life, and it immediately felt like the right fit for me. Our tour demonstrated clearly that Principal Ronda Cosby and her amazing staff are so intentional about teaching confidence, sisterhood, resiliency, and other important attributes and life lessons.
LOOKING TOWARD A BRIGHT FUTURE
I've only met my 6th grade mentee once thus far. But I can already tell she is assertive, creative, and very intelligent. I'm excited to see how our relationship blossoms, and my hope is that I can be a blessing to her. It's an amazing feeling, helping the younger generation navigate the world around them and provide resources to ensure they stay on the right path.
Without Focus Louisville, I wouldn't have taken a tour like this, seen our city this way, or been exposed to all of the amazing work being done in and around this community.
---
Want to learn more about the Focus Louisville program?
This 2.5 day program is the perfect opportunity to broaden your network, understand the challenges that face our community, and find paths and opportunities to get involved in solving them.
Learn More