from the Center for Creative Leadership
with Aaron Miller & Zuri Johnson, Leadership Louisville Center
This course is available as group training for your organization; it can be delivered as virtual sessions, on-site at your company, or at our state-of-the-art training facility. Learn more
Who it's for
All leadership levels are welcome; we will put you into learning groups of peers with similar levels of experience.
Why this course
Knowing that bias has real-world consequences – such as stereotyping, prejudice, and discrimination – effective leaders recognize that understanding and intentionally navigating these biases are critical to sustaining success.
How do we create a practical and effective road map for dealing with bias – on individual, team, and organizational levels?
This application-based workshop is designed by the Center for Creative Leadership (CCL®) to help leaders transform current bias habits to be more equitable, diverse, and inclusive.
Learning Outcomes
Gain deeper insight into what bias is and how it impacts all of us
More quickly recognize the presence of your and others' biases
Develop greater awareness of your social identity and how it relates to bias
Acquire tools and strategies for managing bias
Take concrete steps toward addressing a specific bias challenge
Facilitators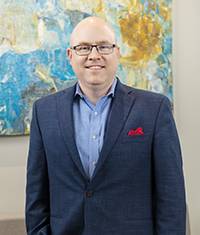 Aaron Miller is the Director of Community Leadership for the Leadership Louisville Center.  He runs the program side of the organization, which includes the Leadership Louisville, Bingham Fellows, Ignite Louisville, Focus Louisville, and Encore Louisville programs.
Aaron has been with the Leadership Louisville Center since 2012, and spent the previous 17 years in broadcasting, working as a radio morning show host and promotions/marketing director for a multi-station cluster. In 2015, Business First magazine named him one of "20 People to Know in Nonprofits." He has received other awards including Business First's Forty Under 40 in 2010, the Young Professionals Association of Louisville's President's Award in 2009, and the Make-A-Wish Foundation's Strength Award in 2007 and Hope Award in 2004.
Covid-Safe Protocols
We will be practicing all health and safety protocols as suggested by the Centers for Disease Control and Prevention (CDC), federal, and state authorities.
As COVID regulations and policies change, updates to our protocols will be posted here
Contact us
Need more information? Contact Paul Bolton or call (502) 561-0458.