MAY 22, 2024 | LOUISVILLE, KY
Save the Date – May 22, 2024
A leadership conference for unlocking your peoples' potential.
Great leadership pulls double duty for your bottom line. It drives your contributors' performance, and is the key to engaging and retaining that valuable talent. Today's work climate challenges organizations to think differently about how they can cultivate employee loyalty and prepare their leaders for success. The LeadingBetter™ Summit brings together global experts for a full day of relevant, leading-edge guidance that you can apply right away – to boost performance and your ability to lead with courage and confidence.
Leading Edge
Content
Invest in Yourself
and your Team
Meet Like-Minded
Change Makers
Attendees can join in person or experience a high-quality and interactive virtual event, both with features that will leave participants feeling engaged, connected, and prepared to lead now and into the future.
REGISTER NOW – SAVE WITH SPECIAL EARLY PRICING
Save $200 through Dec. 6, 2023 | Regular in-person ticket price is $495
Save $100 through Dec. 6, 2023 | Regular virtual ticket price is $295
Relevant, Cutting-Edge Speakers & Topics
Last year's event featured speakers including:
We're thrilled to bring together some of the brightest minds in leadership! Speakers for 2024 to be announced soon!
---
Presenting Sponsor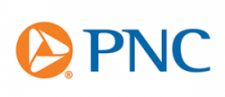 "I spoke with my team and they all stated it was the best leadership event they have ever attended. Considering my team consists of members from KY, WI, MI & TN that is saying a lot!
– Past Attendee –
Leadership Conference Details
MAY 22, 2024
8:30am-5:30pm ET
In-Person
Kentucky Center for the Performing Arts
(501 W Main St, Louisville, KY 40202)
Virtual
Whova App (In-Person attendees also get access)
---
Who Attends?
25%
President, C-Suite

40%


Director, VP

20%


Manager

15%


Individual Contributor
Over 200 different companies and organizations attend this leadership conference each year, including the area's top five largest publicly traded companies, two Fortune 100 and two Fortune 500 companies, and several large private-sector employers. Nearly 30% of virtual attendees are from outside of Louisville.
Industries represented include: Businesses from large to small, Professional services (Accounting, Law, Real Estate, Builders, Financial Services, Insurance, etc.), Education, Government, Healthcare, Manufacturing, and Nonprofit organizations.
---

Our leadership curriculum
is designed to help participants:
Build organizations that are more resilient, innovative, and more able to navigate change and uncertainty.
Gain deeper knowledge around interpersonal dynamics, developing high-performance teams, and becoming a leader that people want to follow.
Grow your ability to adapt, collaborate, achieve great results, and lead in our new hybrid world.
"Not only was the event fun, but I think it's a necessary learning experience for colleagues and friends in leadership. It's a confidence booster, and there were speakers who taught you how to navigate difficult situations between colleagues and friends as well."
– Past Attendee –
Why Attend?
You can't evolve as a leader if you don't break your routine – and the LeadingBetter™ Summit delivers just what you need. This day of learning is designed to push, inspire, and encourage you to think outside of the box. Here are 3 reasons to attend:
#1: You will challenge yourself to think differently about leadership.
Research consistently shows that high-performing leaders and teams embrace conflict and know how to manage it professionally and productively. Emotional intelligence is vital in navigating interpersonal dynamics, especially in our new hybrid workplace. This leadership conference focuses on keynote speakers who build knowledge around these areas and more, providing attendees with tools to better lead successfully.
#2: It's a great way to invest in yourself and your team.
By encouraging the attendance of your colleagues, you can demonstrate their value and create better culture – improving job satisfaction and increasing innovation and productivity to drive your mission forward.
#3: You'll meet like-minded changemakers.
Because this event attracts growth-oriented individuals, you'll enjoy networking that can promote valuable relationships and connections. For those attending this hybrid event virtually, there are plenty of opportunities to connect and interact with others online as well!
---
Presenting Sponsor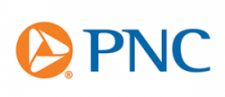 "The Summit gave me inspiration and restored excitement for the work I do. The Leadership Louisville Center picked top-notch speakers and great topics. The event was very organized and professionally laid out. Very impressive. I have attended both in-person and digitally now. Would recommend both experiences to others."
– Past Attendee –
Sponsorship
Hundreds of regional leaders attend the LeadingBetter™ Summit, both in-person and in the virtual event platform. Your company will have the opportunity to connect with a highly desirable audience throughout the event while accessing top talent from within and outside of our region – providing an exceptional return on investment.
Sponsorship not only provides visibility and branding for your company, but also allows your employees and clients to attend a leadership conference unlike any other. They will benefit from immersion in valuable training, connections, and conversations of the event. This opportunity is a powerful vehicle for engaging and retaining talent, as well as positive community influence.
Your support also enables the critical work of the Leadership Louisville Center to inspire and equip leaders to be better and do better. We welcome your organization's participation and look forward to displaying your logo on promotional materials and providing your company with added recognition and visibility.
Reach out to Jennifer Stevens at jstevens@leadershiplouisville.org for more information.