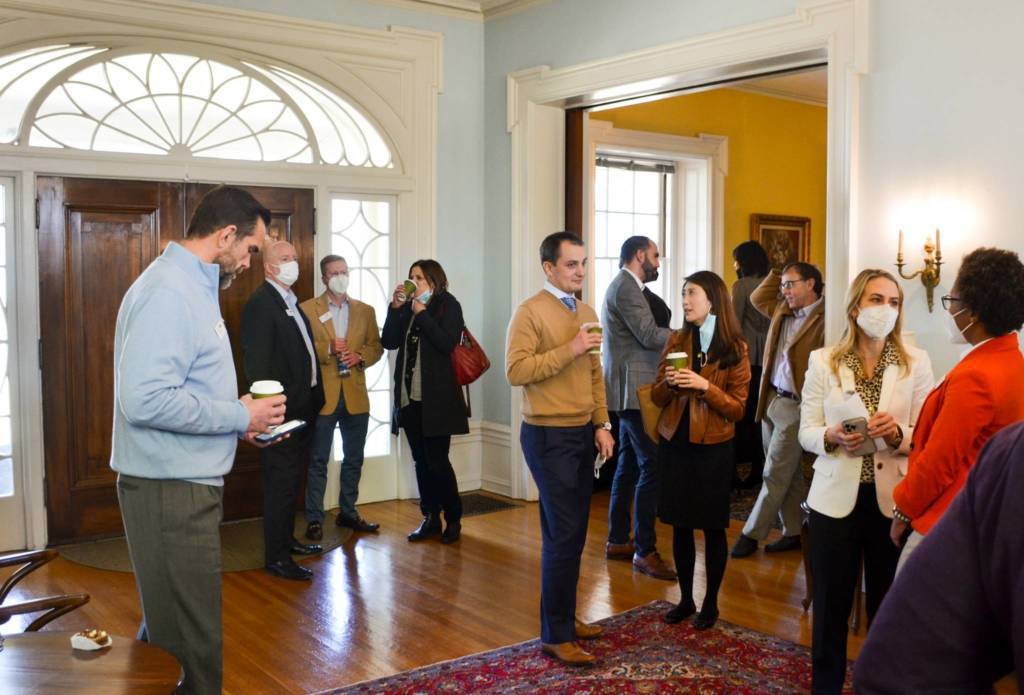 Spring is in full swing, and it feels like the hustle and bustle around town is officially ramping back up. And with more events comes more opportunities to build meaningful relationships across Kentuckiana. Whether you're ready or feeling rusty, here are a few helpful networking reminders to get you warmed up for your next social outing: 
Be interested, rather than interesting – We hear this often, but it's often easier said than done. It's imperative to truly deepening a relationship, however, and I am constantly trying to think of clever and creative questions to break the ice and keep people engaged in conversation.
Just show up – It's really easy to find reasons you should skip the networking event across town, but committing to show up is the biggest part of the battle. You never know what new piece of information or collaboration can spring from a new relationship if you fail to build them!
The magic is in the follow-up – Whether you're connec
ting with people on LinkedIn or sending handwritten thank you notes (my favorite!), it's important to thank people for their time, expertise, and to stay in-touch. Be specific in your gratitude and tell them what was beneficial about your interaction. Did you learn something new? Let them know! Have fun talking to them? Be authentic! Cultivate your new connection and be intentional with opportunities to reach out and chat.
Bonus: If all else fails and you're still feeling a little out of practice when it comes to the networking pieces, come say hi to me at the next LLC event you're able to attend, and we I'll be happy to be your networking buddy!
---
Interested in taking your networking a bit further than a one-time event? We have various leadership programs that you may be the perfect fit for, and Aimee is the perfect person to talk to about those opportunities: ajewell@leadershiplouisville.org | (502) 561-5221
GET A MEETING ON AIMEE'S CALENDAR