2021 BEST OF LEADERSHIP SUMMIT
SPEAKER LINE-UP FOR MAY 13TH VIRTUAL EVENT 
The Best of Leadership Summit has ended. Thanks to all who attended, and all of the sponsors of this event! Attendees will have access to session recordings through mid-August, 2021.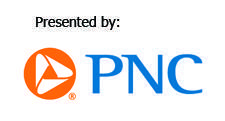 National and global thought leaders will be featured at the Leadership Louisville Center's annual Best of Leadership Summit on May 13, 2021, its signature event focused on inspiring and equipping leaders at all levels to be better and do better. Presented by sponsor PNC Bank, the annual day of learning will be delivered as a virtual event experience, with live speakers and interactive sessions throughout the day. Each year, this day for learning and growth brings the most relevant and leading-edge content from global leadership experts. Speakers announced, include:
Award-winning author, CEO of The Memo LLC, and professor at NYU Wagner. Called "One of the top 12 speakers who will inspire you" by Thrive Global. Minda's topic "How to Humanize the Workforce," will cover why intentional relationship-building is critical to advancing equity, inclusion, and belonging in teams and across organizations.
A best-selling author ranked as the World's #1 Executive Coach. Chosen as the inaugural winner of Harvard's Lifetime Award for Leadership. Dr. Goldsmith's session titled, "The Earned Life," will offer practical tools you can use to earn the life you want to live.
Author of The Diversity Advantage: Fixing Gender Inequality in the Workplace, and a regular contributor to the Harvard Business Review. Ruchika will share the strategic actions of top leaders in the world's most innovation organizations, offering a deeper understanding of your role in shaping a workplace where everyone belongs.
Newly retired EVP and Chief Partner Officer of Starbucks Coffee Company who led the human resources and leadership development functions for hundreds of thousands of Starbucks employees around the globe. Lucy's topic, "The Power of Human Connection: Strengthening Organizational Culture in Uncertain Times," will include how the company adapted quickly during the pandemic and embraced the best of the new normal.
President of KFC U.S. and Interim President of the Pizza Hut U.S. divisions, with more than 10,000 restaurants across the United States and more than $10 billion in retail sales combined. His focus on customers, innovation, and brand experience played a critical role in KFC's brand turnaround. Kevin will share the importance of authentic leadership in building consumer brands and your personal brand.
Executive VP & Chief Diversity Officer for PNC Financial Services Group, will share the business case for diversity and the positive impact that inclusive cultures have on corporate innovation. She will be joined by the co-chairs of IncLOUsion, an employee resource group (ERG) advisory council with representatives from a diverse set of employers in Louisville.
Chef Edward Lee & Lindsey Ofcacek
Chef Edward Lee is a celebrated American chef and Executive Director of the LEE (Let's Empower Employment) Initiative who will be joined by the Co-founder and Director of the LEE Initiative, Lindsey Ofcacek, for a live cooking demo and the story behind their innovative women's chef program.
Author and Founder, Charlotte-based Center for Next Generation Leadership and Professional Development, Raven aims to create cross-generational synergy that drives results. Her session will take leaders on an in-depth journey to fully understand not just the generational differences that exist amidst their team, but why these differences exist and how they can be leveraged to create cross-generational synergy that drives results.
A Broadway Evening – with stars of Come From Away, a new Broadway musical
This feel-good closing session will feature a sneak preview of the Tony Award-winning Broadway production Come From Away. Captain Beverley Bass, the first female captain of an American Airlines commercial plane, who piloted and landed in Gander, Newfoundland, when the September 11, 2001 terror attacks occurred, and Broadway actress, Jenn Colella, who stars as Beverley in Come From Away.
SPECIAL THANKS TO EVENT SPONSORS: 
Presenting Sponsor PNC Bank;  Speaker Sponsor Humana;
Gold Sponsors EY and Farm Credit Mid-America;
Silver Sponsors Business First of Louisville; The Lane Report; Louisville Public Media; and Ventas
Bronze Sponsors Archdiocese of Louisville; DDW The Color House; GE Appliances, a Haier company; Hardscuffle, Inc.; MCM CPAs & Advisors; MPI Printing; Northwestern Mutual; OvareGroup; Samtec; University of Louisville College of Business; WAVE 3 News; and YUM Brands, Inc.
Is for leaders at all levels. While not in-person this year, the Best of Leadership Summit will continue to offer inspiring, actionable learning from incredible thought leaders. The platform will allow attendees to actively engage with other attendees and speakers in the live virtual sessions, as well as access content after the event. The content for day of learning is designed to:
Build organizations that are more innovative, more profitable, and more adept at building high-performance teams.
Gain deeper knowledge around inclusive leadership, creating psychological safety, and leading successful change.
Grow your ability to create a sense of belonging, achieve better results in our new normal.
WHO ATTENDS:
The hundreds of attendees from past events represent the top leadership from Louisville and the surrounding region, ranging from high-potential emerging leaders to C-suite executives, with over 70% working at a director level or above. The virtual event will expand attendance, welcoming participants from across the country. Over 180 different companies and organizations attended last year, and industries represented include businesses from large to small, professional services, education, government, healthcare, manufacturing, and nonprofit organizations.
ATTENDEE COMMENTS
• GREAT speakers! Very impressive. This was one of the best conferences I've attended in a long time. I appreciated each presenter's seminar and wished more of my colleagues had attended!
• I spoke with my team and they all stated it was the best Leadership event that they have ever attended. Considering my team consists of members from KY, WI, MI & TN that is saying a lot.
• The best bang was having my executive team together hearing the same messages and discussing them. They were energized.
ABOUT THE LEADERSHIP LOUISVILLE CENTER
The Leadership Louisville Center is the region's most valuable resource for leadership development and civic engagement. With a purpose to inspire and equip leaders to be better and do better, it has graduated over 10,000 through its civic programs since 1979. The Center is recognized as a national best practice and is known for its dynamic programming and strong community connections. Programming includes five social impact leadership programs (Leadership Louisville, Focus Louisville, Ignite Louisville, Bingham Fellows and Encore Louisville), leadership skills training courses presented through the Leadership Green Room, and events designed to connect leaders and motivate positive change. Learn more at www.leadershiplouisville.org.
# # #