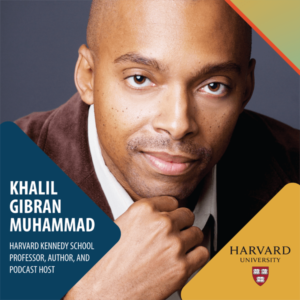 LeadingBetter Summit on March 9th to feature a full-day of learning with global thought leaders, including a bestselling author, experts in workplace dynamics, and one of the most influential authorities on racial justice in America
Tickets now available for the March 9th hybrid event
For the 10th year of the Leadership Louisville Center's signature event focused on leadership skills development, the featured speakers include a bestselling author, experts in workplace dynamics, and one of the most influential authorities on racial justice in America, for the annual LeadingBetter™ Summit on March 9, 2023 from 8:30am-5:30pm. Presented by sponsor PNC Bank and speaker sponsor Humana, the annual day of learning will be delivered as a hybrid event experience, with the opportunity to attend in-person at The Kentucky Center (501 W. Main. St., Louisville, KY) or participate in an interactive virtual event, both with features that will leave participants feeling engaged, connected, and prepared to lead now and into the future.
This day for learning and growth is known for delivering powerful and relevant content from innovative global leaders. The 2023 event will include speakers addressing the most important and pressing challenges that leaders are facing, including:
Amy Gallo, author and contributing editor of Harvard Business Review, is an expert in conflict, communication, and workplace dynamics. She combines the latest management research with practical advice to deliver evidence-based ideas on how to improve relationships and excel at work. Gallo was recently listed on Thinkers50 for 2023, a global authority that curates 30 management and business thought leaders each year.
"Getting Along: How to Improve Relationships to Drive Results"
There's no denying it: work relationships can be hard. The stress of dealing with difficult people can dampen creativity and productivity, degrade the ability to think clearly and make sound decisions, and cause employees to disengage. At the Summit, Amy Gallo will identify eight familiar types of difficult coworkers (the insecure boss; the passive-aggressive peer; the know-it-all; the biased coworker; and others) — and provide strategies tailored to dealing constructively with each one. Through relatable, sometimes cringe-worthy examples and the latest behavioral science research, Gallo offers practical advice for navigating your toughest relationships at work — and building interpersonal resilience in the process.
Khalil Gibran Muhammad, of Harvard Kennedy School is an author and podcast host; professor of history, race, and public policy; and widely known as one of the most influential authorities on racial justice in America. His work has been featured in the landmarkNew York Times' "1619 Project," as well as Ava DuVernay's Oscar-nominated Netflix documentary 13th. Muhammad also hosts the podcast Some of My Best Friends Are, a show candidly exploring the intricacies and absurdities of race. He is redefining our understanding of diversity and equity, providing tools and tangible takeaways for leaders and organizations to reconcile the past within the present, and move towards greater equity, together.
"The Power Gap: How Leaders Can Embrace Diversity and Inclusion."
There is a gap between our aspiration for racial equity and our actualization of it. Just as there is a wealth and income gap, a health and achievement gap, and a punishment and opportunity gap, there is also a power gap in our civic and corporate institutions. In a nation where nearly every organization values diversity and inclusion (or at least gives lip service to them), and most every individual believes in "opportunity for all," people of color are vastly under-represented in senior leadership positions across all sectors of American society. In this invaluable talk for leaders in companies both large and small, Khalil Gibran Muhammad outlines three barriers—efficiency, color-blindness, and investment—that must be overcome for organizations to transform and harness the best ideas for success in the 21st century.
Liz Fosslien & Mollie West Duffy, the dynamic duo behind Instagram's popular @LizandMollie online community and co-authors of the Wall Street Journal bestseller No Hard Feelings: The Secret Power of Embracing Emotions at Work and the bestselling book Big Feelings: How To Be Okay When Things Are Not Okay. Liz + Mollie have been featured in TIME, The New York Times, Fast Company, TED, NPR, ABC News, The Wall Street Journal, and more!
"Why Bringing Emotions to Work Matters: Emotionally Fluent Leadership."
We all experience unwieldy feelings. But between our emotion-phobic society and the debilitating uncertainty of modern times, we usually don't know how to talk about what we're going through, much less handle it. For the Summit, Liz and Mollie will share how both women and men can learn to embrace emotions at work without going too far. Learning this skill can help you gain credibility, become a leader people want to follow, get promoted, develop a high-performing team, navigate uncertainty, take risks, and build cultures in which people feel safe asking questions.
ADDITIONAL SPEAKERS:
Additional speakers will soon be announced.
The 2023 LeadingBetter Summit will be hosted at The Kentucky Center, 501 W. Main St., Louisville, KY, with a virtual event option available. Registration is available at www.leadershiplouisville.org/summit. Individual tickets are $495 for in-person, and $295 for virtual attendance. Sponsorships and special group rates are available by contacting Jennifer Stevens, jstevens@leadershiplouisville.org or (502) 561-5231.
WHO ATTENDS & WHY: The LeadingBetter Summit is a unique professional development opportunity for leaders at all levels. Attendees range from up-and-coming leaders to C-suite executives, with nearly 70% working at a director level or above. Both the in-person and virtual event offer valuable business networking opportunities both within and beyond the Louisville region.
Over 200 different companies and organizations attend this leadership conference each year, including the area's top five largest publicly traded companies, two Fortune 100 and two Fortune 500 companies, and several large private-sector employers. Nearly 30% of virtual attendees are from outside of Louisville. Industries represented include businesses from large to small, Professional services (Accounting, Law, Real Estate, Builders, Financial Services, Insurance, etc.), Education, Government, Healthcare, Manufacturing, and Nonprofit organizations.
The leadership curriculum is designed to help participants:
Build organizations that are more resilient, innovative, and more able to navigate change and uncertainty.
Gain deeper knowledge around interpersonal dynamics, developing high-performance teams, and becoming a leader that people want to follow.
Grow your ability to adapt, collaborate, achieve great results, and lead in our new hybrid world.
SPECIAL THANKS TO OUR EVENT SPONSORS:
Presenting Sponsor: PNC Bank
Speaker Sponsor: Humana, Inc.
Gold Sponsors EY and Farm Credit Mid-America
Silver Sponsors: Appriss; DBS Interactive; Extell; Louisville Business First; Louisville Public Media
Bronze Sponsors: Hardscuffle, Inc.; MCM CPAs & Advisors; Portland Investment Initiative; Samtec; and Texas Roadhouse.
ABOUT THE LEADERSHIP LOUISVILLE CENTER
The Leadership Louisville Center is the region's most valuable resource for leadership development and civic engagement. With a purpose to inspire and equip leaders to be better and do better, it has graduated over 15,000 through its programs since 1979. The Center is recognized as a national best practice and is known for its dynamic programming and strong community connections. Programming includes five social impact leadership programs (Leadership Louisville, Focus Louisville, Ignite Louisville, Bingham Fellows and Encore Louisville), cohort programs for women and employee resource group leaders, leadership skills training courses presented through partner brand LeadingBetter™, and events designed to connect leaders and motivate positive change. Learn more at www.leadershiplouisville.org.
# # #