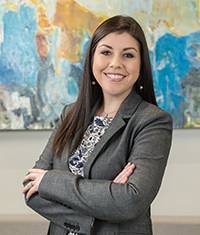 Jo Lloyd-Triplett is the Senior Leadership Development Manager at The Leadership Louisville Center, where she inspires and equips leaders to be better and do better through facilitation, curriculum development, and civic engagement opportunities.
Previously, Jo served as the Executive Director at Sister Cities of Louisville for six years, where she created exchanges in arts and culture, business and trade, youth and education, community development, and humanitarian work that not only encouraged global friendship but helped to tackle the world's most pressing issues at the local level. She was also instrumental in establishing Louisville's 9th Sister City.
Prior to this Jo was part of the team that brings the world to Louisville each Labor Day weekend through Worldfest – the region's largest International festival. Her role also included being a liaison for Louisville Metro Government to the growing immigrant community and representing the Mayor at all international events. Jo served for four years as the United Kingdom ambassador for Greater Louisville Inc. and was also part of their women's resource group which engaged and connected trailing spouses in Louisville. British born and educated, she holds a BA in languages and economics from the University of Sheffield. The USA has been home since 2004 and is the third country that Jo has called home.