Speakers
Dr. Ken Blanchard, Opening Keynote Speaker
Kristen Hadeed, Closing Keynote Speaker

Opening Keynote Speaker
Dr. Ken Blanchard
Dr. Ken Blanchard, developed the most widely-taught leadership model in the world – Situational Leadership. At the 2019 Best of Leadership Summit, he'll share learnings from his latest work, Servant Leadership in Action.
Few people have influenced the day-to-day management of people and companies more than Ken Blanchard. A prominent, sought-after author, speaker, and business consultant, Ken is respected for his lifetime of groundbreaking research and thought leadership that has influenced the management and leadership of people and companies throughout the world. With a passion to turn every leader into a servant leader, Ken has an insightful and powerful message for audiences at all leadership levels. He is a sophisticated storyteller with a knack for making the seemingly complex easy to understand.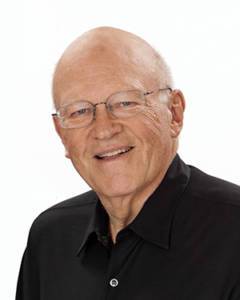 "What keeps me motivated is that I believe the world is in desperate need of a new leadership model that focuses not only on goal accomplishment but also on the greater good." – Dr. Ken Blanchard
Early registration is extended to January 11, 2019! Bring your team for the world's best leadership learning, right here in Louisville.
Register now
---
Closing Keynote Speaker
Kristen Hadeed
Kristen Hadeed is a member of Simon Sinek's team of "Optimists" – a group of entrepreneurs who embrace Sinek's philosophy of "starting with why." Kristen imagines a world in which all organizations have cultures that empower people to climb toward the best version of themselves every day.
From her first leadership disaster, which resulted in three-quarters of her workforce quitting on the spot, to handing over day-to-day operations to a leadership team comprised of millennials, Kristen has learned what it takes to create a work environment that brings out the best in people of all ages. Kristen is CEO and founder of Student Maid, a company that has employed thousands of millennials and is known for building the next generation of leaders.
She has worked with organizations in industries as varied as healthcare, education, retail, real estate, non-profit, hospitality, aviation, and consumer products. In October 2017, she published her first book, "Permission To Screw Up," in which she tells stories of her biggest mistakes in leadership. She hopes to inspire other leaders to share their "perfectly imperfect" stories of success to show that even if you screw up, you can still make it.
Early registration is extended to January 11, 2019! Bring your team for the world's best leadership learning, right here in Louisville.
Register now