FEATURING KEYNOTE SPEAKER:
---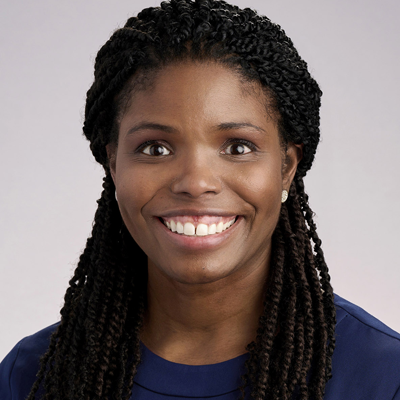 Renee Murphy
Senior Vice President and Chief Marketing and Communications Officer, Norton Healthcare
Date: Wednesday, November 1, 2023
Time: 8:00 – 10:00 a.m. ET
Where: In Person at The Olmsted, on the campus of Masonic Homes Kentucky, 3701 Frankfort Ave., Louisville, KY 40207
Tickets: $35 Members, $50 Non-Members
REGISTER NOW

Presenting Sponsor:

---
Renee Murphy has spent the last two decades serving in communications leadership roles for some of Louisville's most impactful institutions – including WHAS11, Jefferson County Public Schools, and (currently) Norton Healthcare. As a Focus Louisville grad and champion of equity, health, and inclusion, she was selected to be an inaugural member of the Center's new Elevate Women's Leadership Council (joining the ranks of Louisville's most influential women to ensure the generations following them are nurtured, inspired, and positioned for success). We're thrilled she'll be closing our 2023 season with her story and wise words.
---
Every woman needs a network of strong women in their lives to grow their confidence, courage, and connections.
This is why the 100 Wise Women event series was created. Hosted four times a year, women leaders come together to connect and learn at this meaningful, interactive breakfast event.
Every 100 Wise Women event includes the same essential ingredients:
Open Networking & Breakfast
Keynote Address
Facilitated Discussion
Sharing of Lessons Learned
These events foster deep, meaningful connection that go beyond your typical "networking." Our keynote speakers are candid, inspirational, and wise beyond measure. If you're interested in meeting incredible, strong, women looking to make a difference in the lives of the community and other women, you don't want to miss this event. Indeed, it often sells out – so make sure to purchase your tickets soon!
Proceeds from 100 Wise Women go to the Women's Leadership Fund, created to allow women to participate in Leadership Louisville Center programs. Since the scholarship fund was created in 2007, over 200 women have received scholarships totaling more than $200,000 to participate in Focus Louisville, Ignite Louisville, Leadership Louisville, Bingham Fellows, the Alice Houston Women's Leadership Program, and LeadingBetter™ training courses.
---
MORE ABOUT RENEE
---
Renee Murphy joined Norton Healthcare in January 2022. In her role, Renee is responsible for key branding, outreach and communications initiatives for Norton Healthcare. She oversees the Marketing & Communications Department, which is responsible for physician, children's and system marketing; creative services; digital strategy; media relations; and internal communications.
A highly respected communications professional, Renee brings over 20 years' experience in news, public relations, communications and brand-building via community engagement. Her previous positions include chief of communications for Jefferson County Public Schools and news anchor and reporter for WHAS11 News, both in Louisville.
Renee has also been involved with many civic and nonprofit groups around issues of equity, health, inclusion and advancement, including NAACP Community Conversations, Frazier History Museum, Bridging the Ninth Street Divide, Society for the Prevention of Aggressiveness and Violence Among Adolescents, and others.
You need a network of strong women at your table – and we'd love for YOU to be at ours.
We host four 100 Wise Women networking events per year. Click here to see our full lineup!