FEATURING KEYNOTE SPEAKER:
---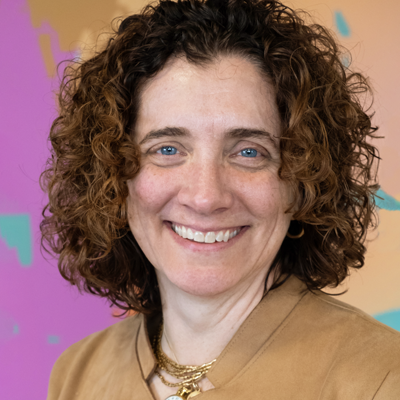 Maggie Payette Harlow
CEO, Signarama Downtown
Date: Friday, July 21, 2023
Time: 8:00 – 10:00 a.m. ET
Where: In Person at The Olmsted, on the campus of Masonic Homes Kentucky, 3701 Frankfort Ave., Louisville, KY 40207
Tickets: $35 Members, $50 Non-Members
THIS EVENT IS SOLD OUT.
Speaker Sponsor:
---
Maggie Payette Harlow has stepped into leadership roles for decades, as a business owner, champion for women and entrepreneurs, and dedication to making positive change in our community. She's long been connected with the Center and was named one of Leadership Louisville's Connectors in 2010 and is a graduate of the 2012 Leadership Louisville class. We've known her as a 'wise woman' for years and look forward to learning from her and the adventures of growing a business with her husband, actively contributing to our community, and being a mom to two sons, including Jack, a Grammy-nominated and MTV Video Music Award Winner – just a few of his accolades!
---
Every woman needs a network of strong women in their lives to grow their confidence, courage, and connections.
This is why the 100 Wise Women event series was created. Hosted four times a year, women leaders come together to connect and learn at this meaningful, interactive breakfast event.
Every 100 Wise Women event includes the same essential ingredients:
Open Networking & Breakfast
Keynote Address
Facilitated Discussion
Sharing of Lessons Learned
These events foster deep, meaningful connection that go beyond your typical "networking." Our keynote speakers are candid, inspirational, and wise beyond measure. If you're interested in meeting incredible, strong, women looking to make a difference in the lives of the community and other women, you don't want to miss this event. Indeed, it often sells out – so make sure to purchase your tickets soon!
Proceeds from 100 Wise Women go to the Women's Leadership Fund, created to allow women to participate in Leadership Louisville Center programs. Since the scholarship fund was created in 2007, over 200 women have received scholarships totaling more than $200,000 to participate in Focus Louisville, Ignite Louisville, Leadership Louisville, Bingham Fellows, the Alice Houston Women's Leadership Program, and LeadingBetter™ training courses.
THIS EVENT IS SOLD OUT.
---
MORE ABOUT MAGGIE
---
Maggie Payette Harlow has been working in family small car dealership from the age of 13 when she started riding her bike to her father's dealership to wash cars or answer phones. By age 30 she was running the dealership as GM. For the last 20 years she and her husband, Brian, have owned Signarama Downtown, building one of the premier locations in a franchise of about 1500 global locations, and they joyfully employee 30 talented and creative people.
They raised two boys to be feminist men, which was her primary goal when they said "It's a boy!"
In her free time she is helping her son Jack Harlow shape his philanthropy legacy and helping her younger son, Clay, launch his own career in the music industry.
Maggie's core strengths and experiences are managing teams, building a personal and professional network, and branding her businesses to reflect her personal mission in life: to make good things happen for her family, customers, employees and community. She currently is a monthly columnist for a national magazine, Sign of the Times and this makes her daydream about writing a book.
For Maggie, business and community work is professional and personal. She is involved in many volunteer efforts around entrepreneurism, education, and social justice.
THIS EVENT IS SOLD OUT.
You need a network of strong women at your table – and we'd love for YOU to be at ours.
We host four 100 Wise Women networking events per year. Click here to see our full lineup!