FEATURING KEYNOTE SPEAKER:
---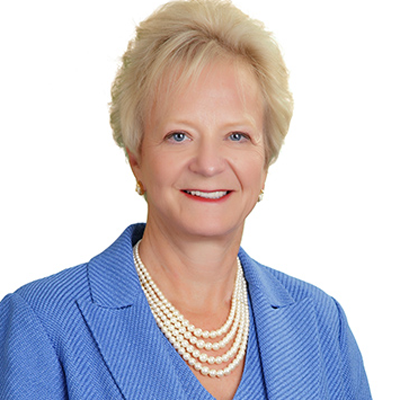 Diane Medley, CPA

Executive Chairman, MCM CPAs & Advisors
Date: Wednesday, May 10, 2023
Time: 8:00 – 10:00 a.m. ET
Where: In Person at The Olmsted, on the campus of Masonic Homes Kentucky, 3701 Frankfort Ave., Louisville, KY 40207
Tickets: $35 Members, $50 Non-Members
THIS EVENT IS SOLD OUT. To be put on the waiting list, please email: leadership@leadershiplouisville.org.
Speaker Sponsor: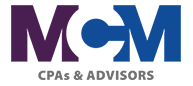 ---
Diane Medley is the perfect choice to kick-off the 100 Wise Women series for 2023. For over four decades, she has been a trailblazer – taking on leadership roles in her profession (as the first woman to do so in our region), growing businesses to be among the top in the U.S., and taking on influential roles in the community. She's received numerous awards and high-level recognition for her achievements, and we look forward to hearing her story and wisdom she can share from her experiences.
---
Every woman needs a network of strong women in their lives to grow their confidence, courage, and connections.
This is why the 100 Wise Women event series was created. Hosted four times a year, women leaders come together to connect and learn at this meaningful, interactive breakfast event.
Every 100 Wise Women event includes the same essential ingredients:
Open Networking & Breakfast
Keynote Address
Facilitated Discussion
Sharing of Lessons Learned
These events foster deep, meaningful connection that go beyond your typical "networking." Our keynote speakers are candid, inspirational, and wise beyond measure. If you're interested in meeting incredible, strong, women looking to make a difference in the lives of the community and other women, you don't want to miss this event. Indeed, it often sells out – so make sure to purchase your tickets soon!
Proceeds from 100 Wise Women go to the Women's Leadership Fund, created to allow women to participate in Leadership Louisville Center programs. Since the scholarship fund was created in 2007, over 200 women have received scholarships totaling more than $200,000 to participate in Focus Louisville, Ignite Louisville, Leadership Louisville, Bingham Fellows, the Alice Houston Women's Leadership Program, and LeadingBetter™ training courses.
---
MORE ABOUT DIANE
---
Active in public accounting since 1981, Diane co-founded Chilton & Medley in 1988 and Mountjoy Chilton Medley LLP in 2010. She has led the firm through several mergers and acquisitions, making MCM the largest CPA firm in the region with approximately 350 employees across five locations, including offices in Louisville and Lexington, Kentucky; Indianapolis and Jeffersonville, Indiana, and Cincinnati, Ohio. Today the firm is the 76th largest professional and financial services firm in the United States. As the former Managing Partner and Co-Founder, she was the first woman in the region to have this leadership position within a major firm, and one of only a few in the U.S. Top 100.
Beginning with her Highest Honors distinction from the University of Louisville, class Valedictorian of the School of Business, and Kentucky Society of CPAs Award for highest grades on the CPA exam, she has performed at the highest levels of her field. Her additional distinctions showcase her significant impact as a business leader, entrepreneur, and community trustee. Her recognition ranges from the Junior Achievement Hall of Fame and Today's Woman Most Admired Woman to the UofL Entrepreneurship Circle of Fame and Business First's Enterprising Woman of Achievement Award. She has served as a board member and chair for organizations including the University of Louisville, Kentucky Chamber of Commerce, and Greater Louisville Inc. She is an accomplished business leader, aside from her distinction as a woman leader, and we are proud that she is an alumnus of the Leadership Louisville Class of 2008.
You need a network of strong women at your table – and we'd love for YOU to be at ours.
We host four 100 Wise Women networking events per year. Click here to see our full lineup!