2021 LEADERSHIP LOUISVILLE LUNCHEON
SPEAKERS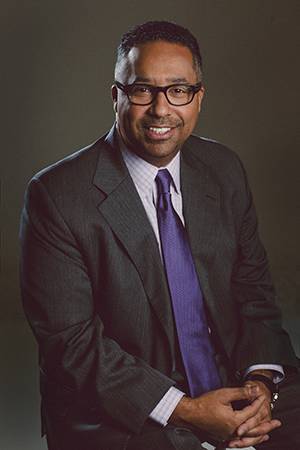 Max Siegel
CEO, USA Track & Field
As hundreds of Olympic athletes prepare and compete in an event that will change and define their careers, behind the scenes is a leader who has been planning and making way for their moments of glory. Max Siegel is a nationally renowned sports and entertainment executive who has been the CEO of USA Track & Field (USATF) since 2012. Under Siegel's leadership and direction, USATF's increased investment in sport science programs and prize money and the athlete revenue distribution plan have been the hallmarks of elite athlete funding and support that is unprecedented in the Olympic family.
His achievements at USATF further complement Siegel's more than 25-year track record of financial growth and competitive success in sports and entertainment. He has made history already, first as the first African American to graduate with honors from The Notre Dame Law School and next as the highest-ranking African-American executive in NASCAR while President of Global Operations at Dale Earnhardt Inc. He is an author, film producer, led one of the most profitable divisions in the Sony BMG system, is the owner of Rev Racing (where he led NASCAR's Drive for Diversity program), and is an active board member with the Ross Initiative in Sports for Equality.
At the 2021 Leadership Louisville Luncheon, we'll kick off the event by learning from Siegel's business success and community impact, as well as how sports can create positive change on matters of race and equality.
Guest Panelist
Jamon Brown
Former NFL Offensive Lineman, Philanthropist
Following Max Siegel's keynote address, local football star Jamon Brown will join him on-stage for a conversation on the importance of leadership in community investment. Both have dedicated their time, talent, and treasure for the betterment of their hometown. Their stories will inspire attendees to consider how they can take action to ensure Louisville is on pace to prosper. Mayor Greg Fischer will facilitate the conversation.
More about Jamon Brown:
Jamon Brown is a retired Offensive Lineman that played six years in the NFL for the Los Angeles Rams, Atlanta Falcons, and Philadelphia Eagles respectively. He paved the way for 2017 NFL Offensive MVP Todd Gurley. Jamon also played his High School Football at Louisville Fern Creek High School and his college football at the University of Louisville, and was subsequently drafted by the St Louis/LA Rams in the third round of the 2015 NFL Draft.
Jamon is also known around the country for his philanthropic efforts in Atlanta, Los Angeles and most notably his hometown of Louisville Ky, after founding the Jamon Brown Foundation in 2017 and supporting a myriad of other non-profits both locally and nationally. His immediate goal is to build an Empowerment Center in Louisville's West end, to help curb the violence in the city and offer the youth and young adults of Louisville a safe place that guarantees them employment, non-traditional sports, and support services for them and their families, along with affordable housing. Jamon resides in Louisville and has two beautiful children, Mikayla, and Jamon Brown Jr.
THE LEADERSHIP LOUISVILLE LUNCHEON IS SOLD OUT