Who it's for
First-time through upper-level managers; participants will be in learning groups of peers with similar experience levels.
Why this course
A well-told story captures attention, stirs emotion, and inspires action. What if business communication could do this for your leaders, employees, and stakeholders?
This course will boost your confidence and communications know-how to motivate people toward a vision and make meaningful change. Research shows that it is critical for managers to have strong communication skills to successfully guide their teams, manage up, engage clients, and drive overall productivity.
Throughout history, the greatest leaders have been excellent communicators with the ability to motivate others to work toward a common goal. Whether you need someone to support your organization, invest in your idea, or get excited about following your lead, refining your communication and storytelling skills is directly linked to driving results and engagement.
Learning Outcomes
Identify stakeholders for your messages and understand their needs
Craft and deliver compelling narratives
Inspire others to follow your lead through powerful communication
Lead meetings that create real value, and learn to navigate difficult meeting situations
Connect with diverse audiences through empathy
Refine your tone, style, and presence to better engage your audience
Register
November 11-12, 2019 | 2 full days ($900)
Register now
Leadership Louisville Center members receive $100 off – contact us for the discount code.
Become a Green Room package holder and receive discounts of up to 20%.
Facilitators
Lisa Zangari is Vice President of the Leadership Louisville Center and a frequent speaker at events and conferences around the region. She oversees the design and launch of new leadership programs and experiences for a wide range of audiences and facilitates many of the Center's current professional development and civic programs. In her role, Lisa also helps to cultivate investment in the Center's mission of inspiring and equipping leaders to be better and do better.
Prior to joining the Center, Lisa worked in New York City as a management consultant and innovation strategist where she partnered closely with Fortune 500 executives to develop new products, launch new ventures and nurture more innovative corporate cultures. She's designed leadership programs around the world for companies such as AARP, Citibank, Disney, Hasbro, Pfizer, and The Hershey Company. Locally, she's developed leadership programs for organizations such as Atria Senior Living, Home of the Innocents, the Kentucky Population Health Institute, Texas Roadhouse, and more.
In addition to her work at the Leadership Louisville Center, Lisa serves on the Boards of New Roots, local food access nonprofit, and the Kentucky Center for the Arts. In 2017, Lisa was recognized as one of Business First's "20 People to Know in Career Development."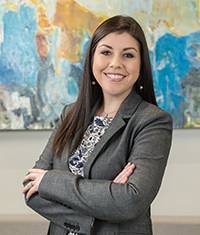 Jo Lloyd-Triplett is the Program Manager at The Leadership Louisville Center, where she inspires and equips leaders to be better and do better through facilitation, curriculum development, and civic engagement opportunities.
Previously, Jo served as the Executive Director at Sister Cities of Louisville for six years, where she created exchanges in arts and culture, business and trade, youth and education, community development, and humanitarian work that not only encouraged global friendship but helped to tackle the world's most pressing issues at the local level. She was also instrumental in establishing Louisville's 9th Sister City.
Prior to this Jo was part of the team that brings the world to Louisville each Labor Day weekend through Worldfest – the region's largest International festival. Her role also included being a liaison for Louisville Metro Government to the growing immigrant community and representing the Mayor at all international events. Jo served for four years as the United Kingdom ambassador for Greater Louisville Inc. and was also part of their women's resource group which engaged and connected trailing spouses in Louisville. British born and educated, she holds a BA in languages and economics from the University of Sheffield. The USA has been home since 2004 and is the third country that Jo has called home.
Contact us
Need more information? Contact Lisa Zangari, or call (502) 561-0458.