Wanting to implement a leadership competency into your company culture? Have a large group that could benefit from training to drive performance across your whole organization? We are able to bring some of our most impactful leadership development courses directly to your organization.
Our Private and On-Site Training brings the same level of quality and customer satisfaction (average score of 9.7/10) found in our Open Courses, with greater flexibility – as they can take place on your organization's schedule and can be hosted at the Leadership Louisville Center's state-of-the-art training facility, brought to your organization's facility, or held virtually.
DOWNLOAD CATALOG SCHEDULE A CALL
Our trainers are a mix of executives and professionals who are experts in adult learning, management, and leadership development (see reviews of our facilitators and courses). Scroll down to find our menu of available courses for Private or On-Site Training below, or download our catalog for course details and pricing information.
If you would like to learn more about how to tap into the curriculum, energy, and expertise of our team, please contact:
pbolton@leadershiplouisville.org | (502) 561-0458
GET A MEETING ON HIS CALENDAR
---
MENU OF PRIVATE LEADERSHIP DEVELOPMENT COURSES
---
AUTHENTIC
LEADERSHIP FOR WOMEN
Ideal for: Women of all levels; participants are put into coaching groups with peers at similar levels of experience
Competencies: Interpersonal skills, strong communication, negotiation skills, inclusiveness
Research now shows that female leaders naturally have more of the competencies required to be successful in the 21st century – yet are disproportionately underrepresented in leadership positions. This interactive workshop will explore how women leaders can recognize and nurture what are considered traditionally 'feminine traits' while also developing in areas where men are naturally stronger. Participants will build self awareness, gain tools for overcoming mental blocks, and learn to lead with authenticity.
---
COMMUNICATION AT WORK: HOW LEADERS CAN INSPIRE AND DRIVE RESULTS
Ideal for: Leaders of all levels; participants will be in learning groups of peers with similar experience levels
Competencies: Communication, inspiring & motivating others, interpersonal skills, remote & hybrid communication
Strong communication skills are critical for leaders to successfully guide their teams day-to-day, drive results, motivate people toward a vision, and make meaningful change. Communication can also build team trust and commitment when done with purpose and intention. This highly interactive course will boost your confidence and aptitude for communicating in a way that engages others and creates results.
---
DEVELOPING & LEADING
HIGH-PERFORMANCE TEAMS
Ideal for: Leaders who want to draw the best out of their teams while also nurturing the growth of individuals along the way
Competencies: Leading teams, psychological safety, effective communication, inspiring & motivating others
By fostering an environment of psychological safety, leaders can unlock the full potential of their people and increase organizational effectiveness. This highly interactive course explores the science behind high-performance teams and introduces participants to the 6Cs: Conscious Leadership, Common Purpose, Communication, Collaboration, Conflict Management, and Celebration. Participants will practice using a range of leadership styles for different types of situations and people, leveraging strengths for greater creativity and collaboration.
---
DEVELOPING THE
LEADER WITHIN YOU
Ideal for: Individual contributors, supervisors, and managers
Competencies: Problem-solving, building trust, goal-setting, communication
This course will help you develop the vision, values, influence, and motivation that are trademarks of successful leaders. Based on John Maxwell's book originally published 25 years ago, Developing the Leader Within You covers essential leadership insights and practices that withstand the test of time, including: building trust through personal integrity, crucial problem-solving techniques, vision and goal-setting, and making positive change.
---
FIND YOUR VOICE
AND KICK SOME GLASS
Ideal for: Women of all levels; participants are put into coaching groups with peers at similar levels of experience
Competencies: Self-awareness, emotional intelligence, growth mindset, courage
The capacity to express your authentic views, negotiate for what you want, showcase your business acumen, and share your ideas can accelerate both your career and team's growth. In this session we examine why it can be hard to find your own voice and how you can challenge yourself and those you influence to amp up courage and confidence, overcoming the barriers to reaching your full potential. This course mixes instruction with exercises to help you not only learn, but practice these skills (and decide when to apply them for the greatest impact).
---
LEVEL UP: FROM LEADING SELF TO LEADING OTHERS
Ideal for: First-time supervisors through mid-level managers
Competencies: Emotional intelligence, leadership presence, effective communication, feedback
Participants in this course explore how some of the habits that lead to individual success may be limiting in a leadership capacity. This course utilizes the solution-based curriculum from national best-seller What Got You Here Won't Get You There, combined with principles of emotional intelligence and change management. Participants learn to define strengths to use as behavioral anchors, understand personal blind spots, develop a personalized action plan, and transition from 'manager' to 'influential leader of others.'
---
HOW WE KNOW OUR LEADERSHIP COURSES WORK
For the past twelve months, we have maintained a Net Promoter Score® of 97* (Net Promoter Score is an index that measures customer satisfaction. Scores above 0 are considered "good", +50 is "excellent," and above 70 is considered "world-class.") Courses have an average participant satisfaction score of 9.6/10
---
Our Leadership Development Trainers
Lisa Zangari
, Executive Coach in Residence, Leadership Louisville Center
See Lisa's bio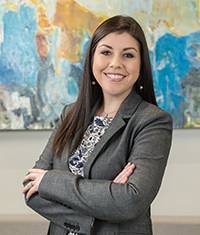 Jo Lloyd-Triplett, Senior Leadership Development Manager, Leadership Louisville Center See Jo's bio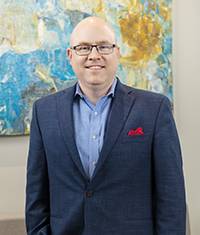 Aaron Miller,
Vice President, Leadership Louisville Center See Aaron's bio
Cynthia Knapek, President & CEO, Leadership Louisville Center See Cynthia's bio
Vitale Buford Hardin,
Course Instructor, Leadership Louisville Center See Vitale's bio
Cara Boardman,
Talent Development Leader, Leadership Louisville Center
See Cara's bio
---
Reviews of courses facilitated by our team
"Leadership Louisville is top notch and well versed on how to be an exceptional leader. Lisa is a fantastic trainer/facilitator. I cannot wait to use what I learned!"– Michele Sullivan, Kentucky Lottery

"Insightful, thought provoking, personally challenging. It energized me to want to implement the learnings."– Dean Malthause, Kentucky Lottery

"I am deeply satisfied with the experience and education I received from this training. Thoughtful insights, engaging content, and a relatable moderator – I truly enjoyed every aspect and look forward to taking all of this back to my office and creating a high performance team!"– Casey Henson, Kentucky Lottery

"Cynthia Knapek and Lisa Zangari's session was "one of the best sessions I attended. All HR professionals need to hear this for talent development."
– KYSHRM Conference attendee

Loved the breakout sessions – I never knew it was possible to do these virtually, so it was great to not only connect with peers that I haven't seen in a while but also to do so while learning more about each other's leadership/communication styles!"– participant, Kentucky Lottery

"The session was informational, engaging and practical. I really enjoyed it. It was also so nice to focus on our specific needs as women in leadership."
– Laura Proctor, Account Supervisor, Doe Anderson

"Really enjoyed these speakers (Cynthia Knapek and Lisa Zangari). I encourage you to invite them back every year."
– KYSHRM Conference attendee

"The facilitator's ability to break down the different leadership concepts where they were meaningful, relevant and easy to understand"
– Ingram Quick, Kentucky Lottery

"High energy, good stats, great strategies for pushing forward."
– KYSHRM Conference attendee

"Loved this presentation and content. Both ladies (Cynthia Knapek and Lisa Zangari) were fantastic- loved all the points and takeaways. Very helpful personally and professionally."
– KYSHRM Conference attendee
WANT MORE INFORMATION ON OUR PRIVATE LEADERSHIP DEVELOPMENT COURSES?
Have questions? Want a to learn a little bit more about our training solutions and how we can customize them to fit your organization's needs? Contact Paul Bolton at (502) 561-0458 or pbolton@leadershiplouisville.org. Or fill out the form below, and he'll reach out:
"*" indicates required fields