Developing and leading high-performance teams can be one of the most rewarding experiences of your career – and also one of the most challenging. You recognize a high-performing team when you see one, but what enables their success isn't always as clear. By understanding how to create and sustain high-performance teams while also developing the skills and confidence of each individual, you can unlock the full potential of your people and increase organizational effectiveness.
This highly interactive course teaches the Six C's of High-Performance Teams: Conscious Leadership, Common Purpose, Communication, Collaboration, Conflict Management, & Celebration.
Who it's for
Leaders who want to draw the best out of their teams while also nurturing the growth of individuals along the way
Learning Outcomes
Understand the science behind high-performance teams
Increase self-awareness in areas like your leadership brand and communication style
Develop shared goals and a common purpose for your team
Learn how to enable cohesion while also allowing for productive conflict
Discover how to role model the right behaviors for creativity and productive collaboration
Identify where to focus your growth and development as a leader
Upcoming Open Courses
April 13-14, 2023 November 15-16, 2023
Leadership Louisville Center members receive $100 off – contact us for the discount code.
Become a training package holder and receive discounts of up to 20%. Contact Paul Bolton
Private & On-Site Training
This course is also available as group training for your organization; it can be delivered as virtual sessions, on-site at your company, or at our state-of-the-art training facility.
Learn more
"I never rate all top scores, but this program deserves it. There is so much to take away. The challenge is where to start."
– Kelly Gonzalez, Director of Learning and Development, Atria Senior Living

"This was a great course that provided excellent resources in a clear, concise format. Simple to digest."
– Tom George, Chief Financial Officer, Volunteers of America – Mid States

"This program was never dull or repetitive. Every lesson was extremely relatable and helpful, both personally and professionally."
– Meagan Boyle Carner, Account Supervisor, Doe-Anderson
Facilitator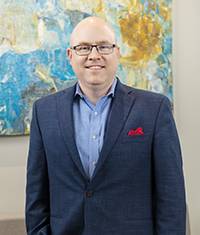 Aaron Miller is the director of programs for the Leadership Louisville Center. He runs the program side of the organization, which includes the Leadership Louisville, Bingham Fellows, Ignite Louisville, Focus Louisville, and Encore Louisville programs. The Encore Louisville program is the newest addition, which was co-created by Miller and a team of Leadership Louisville Center graduates in 2014.
Aaron has been with the Leadership Louisville Center since 2012, and spent the previous 17 years in broadcasting, working as a radio morning show host and promotions/marketing director for a multi-station cluster. Miller was elected to two terms as a city council member for the city of Lyndon (a small city within Jefferson County) in 2002 and 2004, and he has also worked as a blogger for Gannett/The Courier-Journal.
In 2015, Business First magazine named him one of "20 People to Know in Nonprofits." He has received other awards including Business First's Forty Under 40 in 2010, the Young Professionals Association of Louisville's President's Award in 2009, and the Make-A-Wish Foundation's Strength Award in 2007 and Hope Award in 2004.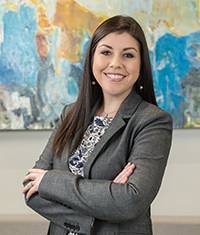 Jo Lloyd-Triplett is the Leadership Development Manager at The Leadership Louisville Center, where she inspires and equips leaders to be better and do better through facilitation, curriculum development, and civic engagement opportunities.
Previously, Jo served as the Executive Director at Sister Cities of Louisville for six years, where she created exchanges in arts and culture, business and trade, youth and education, community development, and humanitarian work that not only encouraged global friendship but helped to tackle the world's most pressing issues at the local level. She was also instrumental in establishing Louisville's 9th Sister City.
Prior to this Jo was part of the team that brings the world to Louisville each Labor Day weekend through Worldfest – the region's largest International festival. Her role also included being a liaison for Louisville Metro Government to the growing immigrant community and representing the Mayor at all international events. Jo served for four years as the United Kingdom ambassador for Greater Louisville Inc. and was also part of their women's resource group which engaged and connected trailing spouses in Louisville. British born and educated, she holds a BA in languages and economics from the University of Sheffield. The USA has been home since 2004 and is the third country that Jo has called home.
Covid-Safe Protocols
The Leadership Louisville Center is currently hosting its leadership training courses in person. We will be practicing all health and safety protocols as suggested by the Centers for Disease Control and Prevention (CDC), federal, and state authorities. As COVID regulations and policies change, updates to our protocols will be posted here
Continuing Education Units (CEU)
The HR Certification Institute® (HRCI®) has pre-approved this workshop for 6.5 recertification credit hours. This program is also valid for 6.5 PDCs for the SHRM-CPSM or SHRM-SCPSM. Learn more about Continuing Education Units for LeadingBetter™ courses
Want to learn more about building high-performance teams?
Want more information on this incredible course on developing and leading high-performance teams? Contact Paul Bolton or call (502) 561-0458. Or fill out the form below, and he'll reach out: