Strong communication skills are critical for leaders to successfully guide their teams day-to-day, drive results, motivate people toward a vision, and make meaningful change. Communication can also build team trust and commitment when done with purpose and intention. This highly interactive course will boost your confidence and aptitude for communicating in a way that engages others and creates results.
Who it's for
First-time through upper-level managers who want to learn how to use communication as a transformative leadership tool.
Learning Outcomes
Communicate in a way that inspires and builds relationships
Understand the value of different communication styles
Learn the art of asking good questions
Effectively manage up and influence others
Use communication planning to drive better results and engagement
Practice active listening and positive body language
Learn best practices for remote and hybrid communication
Register for an Upcoming Open Course
September 14, 2023 (In Person) September 26, 2023 (Virtual)
Leadership Louisville Center members receive $50 off – contact us for the discount code.
Become a training package holder and receive discounts of up to 20%. Contact Paul Bolton
Private & On-Site Training
This course is also available as group training for your organization; it can be delivered as virtual sessions, on-site at your company, or at our state-of-the-art training facility.

"One of the best courses I have ever taken. I am able to take what I learned right away, not only at work but also in my personal life. It helped me improve a presentation I need to deliver at work to an audience of upper-level managers. I am feeling confident and ready."
– Alex Molestina, Business Analyst, LG&E and KU Energy

"Crafting the story 'to set the hook' is key. Great tips on how to get there. This will make my presentations/communications more impactful."
– Brian Steffen, Senior Manager, KFC US

"This class was such a breath of fresh air! The Leadership Louisville team did an amazing job creating an engaging virtual course that commanded and captivated my attention, even at the end of a work week. Thank you for inspiring me to infuse intentional, strong storytelling tips into everything I do. 10/10 recommend!"
– Liz Edrington, KFC Founndation

"I enjoyed the group breakouts, self reflection, and opportunity to tell a story/give a presentation to a supportive group and receive constructive feedback."
– Vince McClendon, Senior Manager, KFC US

"This course not only highlighted my strengths but helped me identify my areas of opportunities and gave me the tools to improve! I'm no expert but I'm well on my way to being a better communicator."
– Miriam Nally, Events Manager, Greater Louisville Inc.
Facilitators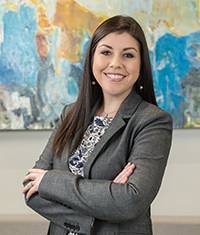 Jo Lloyd-Triplett is the Leadership Development Manager at The Leadership Louisville Center, where she inspires and equips leaders to be better and do better through facilitation, curriculum development, and civic engagement opportunities.
Previously, Jo served as the Executive Director at Sister Cities of Louisville for six years, where she created exchanges in arts and culture, business and trade, youth and education, community development, and humanitarian work that not only encouraged global friendship but helped to tackle the world's most pressing issues at the local level. She was also instrumental in establishing Louisville's 9th Sister City.
Prior to this Jo was part of the team that brings the world to Louisville each Labor Day weekend through Worldfest – the region's largest International festival. Her role also included being a liaison for Louisville Metro Government to the growing immigrant community and representing the Mayor at all international events. Jo served for four years as the United Kingdom ambassador for Greater Louisville Inc. and was also part of their women's resource group which engaged and connected trailing spouses in Louisville. British born and educated, she holds a BA in languages and economics from the University of Sheffield. The USA has been home since 2004 and is the third country that Jo has called home.
Lisa Zangari is the Executive Coach in Residence at the Leadership Louisville Center and is a frequent speaker at events and conferences around the region. The Center is a national leader in civic engagement and leadership development whose purpose is to inspire and equip leaders to BE BETTER and DO BETTER. Her work has been published in TD Magazine and in 2017, Lisa was also recognized as one of Business First's 20 People to Know in Career Development.
Prior to joining the Center, Lisa spent over a decade as a management consultant in New York City, where she partnered closely with organizations to develop new products, launch new ventures and nurture more innovative corporate cultures. She's designed numerous leadership programs for companies like AARP, Abbott Pharmaceuticals, Citibank, Disney, Hasbro, Pfizer, The Acumen Fund, The Hershey Company, and more. In addition to leading a team in North America, this invigorating work gave Lisa the opportunity to travel to Africa, Asia, Latin America, and Europe.
Lisa is active in several community organizations and serves on the boards of a local food-access nonprofit, and the Kentucky Center for the Performing Arts. She holds a bachelor's degree in psychology and earned her M.B.A. from Texas A&M University.
Covid-Safe Protocols
The Leadership Louisville Center is currently hosting its leadership training courses in person. We will be practicing all health and safety protocols as suggested by the Centers for Disease Control and Prevention (CDC), federal, and state authorities. As COVID regulations and policies change, updates to our protocols will be posted here
Want to learn more about effective communication at work?
Want more information on this course on effective communication at work? Contact Paul Bolton or call (502) 561-0458. Or fill out the form below, and he'll reach out:
"*" indicates required fields