Louisville, Kentucky (February 12, 2019)
The Leadership Louisville Center has added a new staff member.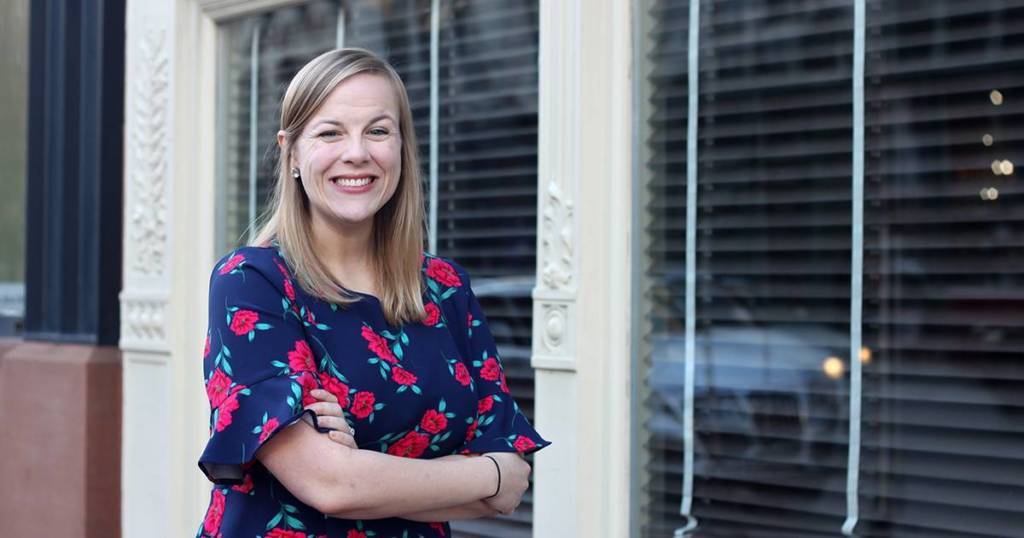 Aimee Jewell (IL Fall '18, FL '16), is the new Engagement Specialist for the Center, responsible for identifying and recruiting candidates for Leadership Louisville Center programming and introducing new audiences to the Center. She will begin her tenure by recruiting the Ignite Louisville classes beginning in 2019, spring Focus Louisville sessions, and the Leadership Louisville Class of 2020.
In addition to her role with the Leadership Louisville Center, she serves as the President for the Young Professionals Association of Louisville (YPAL), the Leader of Lean In Louisville and Regional Leader of LeanIn.org, and the Vice President of Assumption High School's Alumnae Association. She is a teacher of all things professional-development related at Level Up Louisville, and currently serves on the following boards: Greater Louisville Inc., Leadership Louisville Center, Metro United Way, and the Louisville Downtown Partnership.
Aimee is a graduate of the University of Louisville, where she received her Bachelor of Arts in Communication in 2013, and graduated from Bellarmine University in 2015 with her Master of Arts in Communication. She is also a graduate of Ignite Louisville and Focus Louisville. She is extremely passionate about leadership development, women's issues, and improving the Louisville community.
ABOUT THE LEADERSHIP LOUISVILLE CENTER
The Leadership Louisville Center is the region's most valuable resource for leadership development and civic engagement. With a purpose to inspire and equip leaders to be better and do better, it has graduated over 10,000 through its civic programs since 1979. The Center is recognized as a national best practice and is known for its dynamic programming and strong community connections. Programming includes five social impact leadership programs (Leadership Louisville, Focus Louisville, Ignite Louisville, Bingham Fellows and Encore Louisville), leadership skills training courses presented through the Leadership Green Room, and events designed to connect leaders and motivate positive change. Learn more at www.leadershiplouisville.org.
# # #