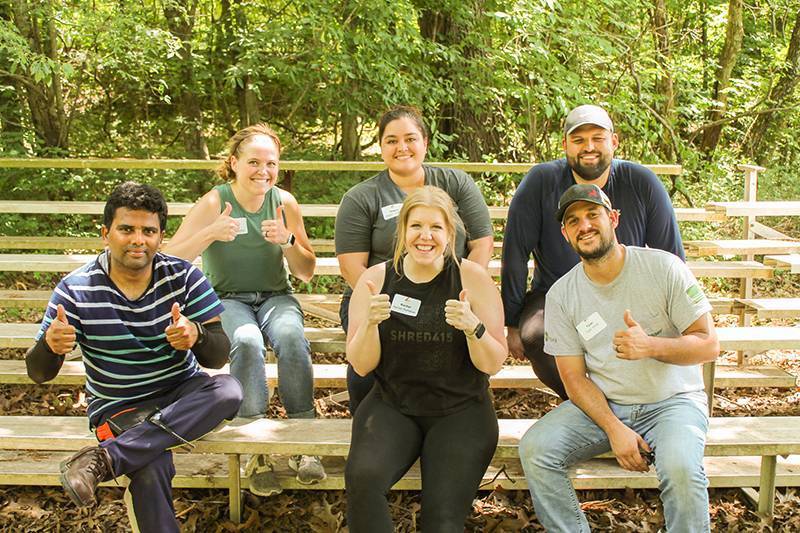 With a name like Ignite Louisville, we expect our participants to be able to handle some heat. We could not have predicted such truly searing temps last Wednesday, but our current cohort braved their Ft. Knox day and came out stronger for it.
Haley Cawthon, Assistant managing editor—digital at Louisville Business First documented her experience and what she learned about the parallels between military and business leadership:
"But to be honest, I had never really thought about the military in the context of leadership until I heard my Ignite Louisville class was heading to Fort Knox for team building and leadership training. Initially, I thought, 'Sure, they can teach us about mental and physical toughness — but will any of this really be applicable in business leadership?' I realized that skepticism was totally unfounded soon after stepping off the bus on last Wednesday."  Read what she learned here.
Ft. Knox is just one of our program days in this 6-month program, focused on building effective teams and leading up, down, and across. Participants also get essential training on topics like innovation, DE&I, effective communication, and personal branding. Applications for the next Ignite Louisville class close July 29, 2022.