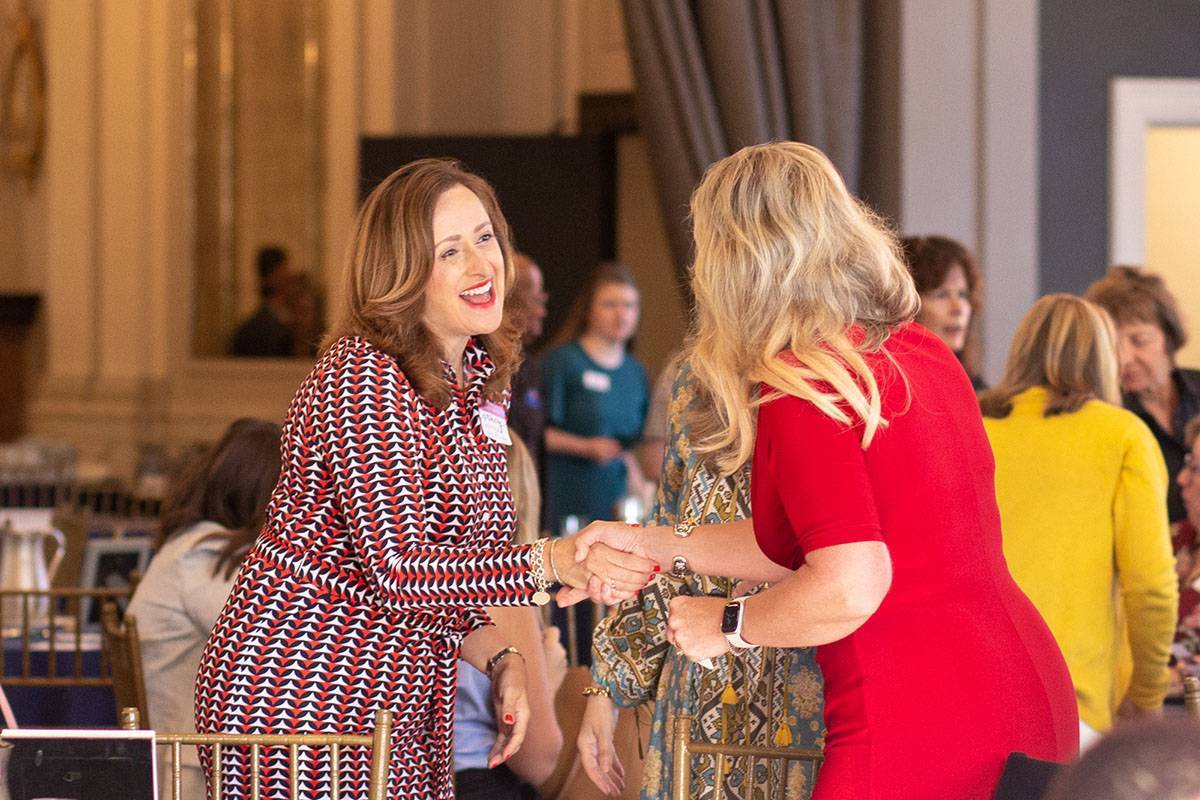 We've all seen these articles. We've all read these blogs. And if you're anything like me, in the midst of the quarantine, the last thing I wanted to do was crack open an empty notebook and start listing the things I was thankful for. Don't get me wrong – I LOVE expressing gratitude. I wholeheartedly enjoy taking inventory of the things that I'm thankful for on any given day. But amid the madness of everyday life, amongst the chaos of hybrid working and commutes, emails and meetings, hearing about gratitude – in my opinion – has felt cliché and flimsy. Empty and meaningless.
To me, gratitude is best expressed as an action. A physical representation to another that you appreciate the role they play in your life.
I believe in the power of gratitude because it has the strength to fortify relationships, reminds us of the strong bonds we have with other humans in our lives, and can be a fun and creative way to show someone the impact they've made on your life.
There's vulnerability in gratitude. There's intentionality in gratitude. And to truly take advantage of the opportunity to be thankful toward another, you must make the time. And believe me when I say that is oftentimes easier said than done.
But the time set aside to ensure that others realize their role in making your life better pays off in dividends. Studies show that gratitude improves our happiness, boosts our cardiovascular stress response, and has an enduring effect on our brains. And although you don't have to share your gratitude with others to see these benefits, I believe that by taking action and communicating your appreciation, you're making this complicated, gray world a little brighter.
This winter, I challenge you to take pen to paper and tell someone how much of an impact they've played in your life. Carve out time to deliberately tell someone through a letter or an email the ways they've helped make you who you are.
Some questions you can think through when writing:
– How are you a better person because of the role this person?
– What strengths does this person bring out in you? How do you show up as your best self because of them?
– How would your life be different if they weren't in your life?
Expressing gratitude is a muscle: the more you take the time to do it, the easier expressing it becomes. It can sometimes be scary and intimidating at first, but with enough practice, it will be come second nature.
If gratitude is something you love to do, here are some fun reads and listens around the topic:
"Giving Thanks at Work: an HBR Guide" by Amy Gallo
"Notes of Appreciation Can Improve Individual and Team Morale" by Whitney Johnson and Amy Humble
The Career Contessa Podcast – "Gratitude Letters: How to Cultivate Happiness in the Workplace"
---
One way to express gratitude to your employees is to invest in their professional development. We have various leadership programs that they may be the perfect fit for, and our Engagement Manager Sara Bowman, is the perfect person to talk to about those opportunities: sbowman@leadershiplouisville.org | (502) 753-1492