Explore Your Community. Make New Connections.
Magnify Your Impact.
Focus Louisville is the perfect leadership development program for professionals in the area to broaden their network, understand the challenges that face our community, and find paths and opportunities to get involved in solving them. Its 2½-day timeframe is ideal for busy professionals who may not have the bandwidth for one of our longer cohort programs, but want to get the benefit of forging relationships with likeminded people and the influential leaders shaping our community.
---
PROGRAM AT A GLANCE:
For professionals of all levels and industries
2½ day leadership development program
Deep networking, tours, and speakers
Open Enrollment (no application)
Upcoming session in:
—–
Presenting Sponsor: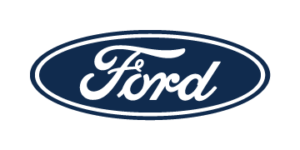 Both newcomers to the city and native Louisvillians alike find that they gain a much deeper understanding of our city's history, infrastructure, and leadership. The program content varies with each class, but the structure of the program is a mix of activities to help participants build relationships, tours, and speakers from major institutions in the area representing a variety of industries (which have included government, education, economic development, arts, and non-profit organizations).
Register for an upcoming session:
November 30 – December 2, 2023
Interested in learning more?
Contact our Engagement Manager Sara Bowman.
sbowman@leadershiplouisville.org
(502) 753-1492
Schedule a Quick 15-Minute Call
QUICK LINKS
Click to jump to a section or page:
---
"Focus Louisville was amazing! The staff was so engaging and put together an amazing program! I will never forget the experience."

Brandy Arsenault, Officer, U.S. Bank Private Wealth Management

"At Focus Louisville I had the chance to connect with some 50 professionals – some new to Louisville and some natives – to focus holistically on the city of Louisville to discover ways in which we can make a positive impact. We learned about the city's history, the arts, city government, safety, education, social services and so much more. "
Randy Whetstone, Jr., Director of Christian Service – Simmons College of Kentucky

"As a transplant to Louisville, I was looking for ways to learn more about the city, network and open new doors. Focus Louisville provided all that and then some. The knowledge gained has helped keep me grounded and more aware of how I can get plugged into Louisville. It was a catalyst to help me engage in community efforts. I can honestly say the experience was time and money well spent."
John M. Anderson, President, Fastline Marketing Group

"As a newcomer to the city, Focus Louisville gave me an edge. I was able to learn more about Louisville and make new connections that have yielded interest in our mission and sparked potential collaborations."

Marta Miranda-Straub, President/CEO (retired) – The Center for Women and Families

"Through Focus Louisville I learned that Louisville is home to some incredible, game-changing work and play, both locally and globally."

Ken Selvaggi, Vice President & General Manager – WAVE-TV

"These days in the Focus Louisville class made me excited to get involved in the community. I found that there are organizations that strike a spark within me, I just didn't know about them yet!"

Katie Bennett, Mechanical Engineer – Louisville Gas & Electric Company

"The program was outstanding and completely exceeded my expectations. Getting to meet all the dynamic people attending Focus as well as all the community leaders was the very best part. The program manages to attract people from all walks of life, who interact and begin new chapters in making Louisville a more dynamic city."
Kathy Stearman – FBI (retired)

"Growing up in the Louisville area, I was amazed at how much I learned about the city in such a short time. Focus Louisville made me excited to be a part of this great city – I am now motivated to find ways to give back."

Tami Hatfield-Kennedy, Labor Relations Supervisor – Ford Motor Company

"I entered Focus Louisville intent on making connections in the business community and learning more about the city I've called home for more than a decade. The program more than delivered on my expectations, and was great on a personal and professional level."

Shea Van Hoy, Editor-in-Chief – Louisville Business First
---
How individuals benefit
Inspiration through a hands-on learning experience of Louisville's past, present, and potential future.
Exposure to local leaders, issues, and opportunities for community leadership.
Low time commitment with high leadership development potential.
New friendships, new ideas, and new perspectives from a diverse group of people within our community.
Focus Louisville graduates have a stronger application for Ignite Louisville, Leadership Louisville, Bingham Fellows, and Encore Louisville.
---
How companies benefit
A meaningful way to recognize and reward top talent.
A more personal, deeper way to introduce new employees to all that Louisville has to offer.
Valuable new relationships that can result in new opportunities and added visibility for your organization.
A great way to add civic engagement into your company's culture while also creating opportunities for leadership development.
---
Who should participate
Classes are comprised of a diverse group including executives, young professionals, managers, business owners, nonprofit directors and senior business leaders at major corporations. It is often an entry point for new residents of the region and spouses; however, lifelong Louisvillians get as much benefit as newcomers. Focus Louisville is the "gateway" experience through which we encourage all leaders to enter, whether you are an established leader seeking more civic engagement, or a rising professional ready to take your place as a community leader.
---
Details & Tuition
Time Commitment: Focus Louisville is 2 ½ days – Thursday and Friday, 8-5, Saturday, 8-noon.
Tuition: Focus Louisville program tuition is $900, which includes meals, transportation, and materials.
Focus Attendance and Tuition policy: Please note that tuition for the Focus Louisville program is non-refundable. If you cannot attend the session, it is important to notify the Leadership Louisville Center immediately. If your notification is received at least two weeks before your program's start date, you can reschedule for the next immediate session of Focus Louisville. Please be aware that any cancellations occurring within two-weeks of the program start date will result in automatic forfeit of your tuition. Additionally, note that rescheduling your participation in the Focus Louisville program is only allowed once.
Tuition Support: Limited tuition support is available based on need. To request tuition support for Focus Louisville, click here. Tuition support will only be considered before registration. Have questions about tuition support? Contact Sara Bowman or call (502) 753-1492 for more information.
---
Want to learn more?
For more information, see Frequently Asked Questions. If you want to get in touch with us, please fill out the form below or contact Sara Bowman at (502) 753-1492 or email.
---