EXPERIENCED, SENIOR LEADERS – READY FOR AN ENCORE?
Applications are now open for the Leadership Louisville Center's Encore Louisville Class of 2020
Experienced leaders who have spent decades of their career in leadership roles AND who want to share their wisdom and make our community's nonprofits stronger now have a chance to have an encore. Encore Louisville is the Leadership Louisville Center's newest program that launched in 2014 to leverage the talent, skills, and experience of senior leaders who are transitioning out of the workforce to solve challenges faced by worthy nonprofits that need help managing critical strategic issues. In this way, the Center makes it possible for our community's star talent to be engaged in high-impact civic leadership and stay connected with professional peers with a flexible, self-directed time commitment. Community nonprofits and all of those they serve benefit from the expertise and assistance of the highest-level community trustees.
Applications for the Encore Louisville Class of 2020 will be accepted through November 15 at www.leadershiplouisville.org/encore-louisville. Applicants are typically over 50 and have significant leadership experience, including board and nonprofit involvement throughout their careers. Some are retired or transitioning from their career, but many are still active in their professions or are in consultant roles. The upcoming program year begins in January 2020 and ends in January 2021. Those interested in the program have two upcoming opportunities to learn more from staff and current participants:
Encore Louisville Meet & Greet Happy Hour, Wednesday, Oct. 30, 5:30-7:30 p.m., Napa River Grill, Westport Village, 1211 Herr Ln.
Encore Louisville Overview, Friday, Nov. 1, 10:30 – 11:30 a.m., Leadership Louisville Center, 707 W. Main St.
Both are free to attend, but please RSVP at www.leadershiplouisville.org/encore-louisville. For additional program details, contact Aimee Jewell at (502) 561-5221 or ajewell@leadershiplouisville.org.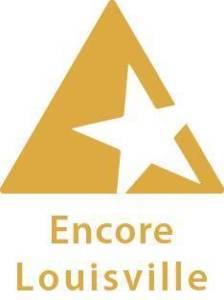 More about Encore Louisville:
Nationally, Baby Boomers are retiring at a rate of over 10,000 per day. In the Louisville region, hundreds are transitioning out of the workforce. Many have held significant leadership positions and have decades of valuable experience. The Leadership Louisville Center launched the Encore Louisville program in 2014 to capture the talents, skills, energy, and experience of these leaders. The program provides a structure so they can meaningfully give back to the community. Encore Louisville is like no other in the country and enables seasoned leaders to stay engaged with professional peers and help solve challenges faced by our nonprofit sector.
Each Encore Louisville class includes between 40-50 participants, some are new and some have been part of the program for years. The program takes place over 12 months and the class gathers five times beginning in January, offering time to connect with other class members, hear outcomes of project teams, and attend a marketplace to review pitches from area nonprofits hoping to gain strategic advice from an Encore Louisville team.
Encore Louisville participants self-select to join one of these Community Acceleration Teams, where they join a group of peers to lend their skills and experience to help identify options and solutions for the nonprofit. Over the course of the year, participants take part in two to four Community Acceleration Teams, each involving a time commitment of about 15-20 hours.
Since the program began, Encore Louisville Community Acceleration Teams have worked with over 85 nonprofit organizations. See recent results at this link. Nonprofit organizations interested in working with the Encore Louisville participants can learn more by visiting https://www.leadershiplouisville.org/who-we-are/how-we-help-nonprofits/, or can contact Jo Lloyd-Triplett at jlloydtriplett@leadershiplouisville.org.
What participants and nonprofits say about Encore Louisville:
"When I retired from Business First, I was looking for opportunities to give back without making a huge commitment of time. Leadership Louisville Center's new Encore Louisville program fit the bill perfectly. It's been great fun helping non-profits come up with solutions to some of their challenges. And I've been able to do it in a manageable amount of time with fellow retirees who I enjoy being with."  Tom Monahan (EL '15-'19, LL '92), retired President and Publisher – Business First Louisville
"As a recently retired person who had been on a number of Boards over the years, I wasn't interested in committing to a lot of new civic engagements. Encore Louisville was the perfect answer to still giving back but within a limited time frame. We have helped a number of nonprofits with specific problems, while getting to know other interesting, recent retirees–a great win-win."  Craig Grant (EL '15-'18, BF '97, LL '91), retired Regional President, Kentucky and Florida, PNC Bank
"The Encore Team was made up of experienced individuals that provided concrete action steps that will improve board communications/working relationships and strengthen my skills as a CEO. Nonprofits generally do not have extra dollars for consultative services and the Encore Louisville program allows us access a group of talented professionals to provide services that could not be accessed in any other way." Jackie Ford (BF '19, LL '17, FL '15), CEO, Girl Scouts of Kentuckiana
About the Leadership Louisville Center:
The Leadership Louisville Center is the region's most valuable resource for leadership development and civic engagement. With a purpose to inspire and equip leaders to be better and do better, it has graduated over 10,000 through its civic programs since 1979. The Center is recognized as a national best practice and is known for its dynamic programming and strong community connections. Programming includes five social impact leadership programs (Leadership Louisville, Focus Louisville, Ignite Louisville, Bingham Fellows and Encore Louisville), leadership skills training courses presented through the Leadership Green Room, and events designed to connect leaders and motivate positive change. Learn more at www.leadershiplouisville.org.
# # #