Encore Louisville convenes experienced leaders who have spent decades of their careers in leadership roles and want to give back to the community as they transition out of the workforce. Participants form teams and provide pro-bono consulting services to a wide variety of nonprofits in the region. The impact of this work has benefitted over 116 nonprofit organizations, which receive strategic guidance and support in furthering their missions.
Encore Class of 2022 Impact at a Glance:
Over 2,600 hours volunteered (185 average)
$413,600 in project value estimated ($29,500 average)
We are so proud to share the individual outcomes for a sampling of this year's teams. Click the organization below to jump to its results, or feel free to scroll through them all.
If you work at, serve on the board of, or just happen to know a nonprofit who could benefit from pro-bono nonprofit consulting, applications are open for Encore Louisville and Ignite Louisville teams.
---
2022 ENCORE LOUISVILLE NONPROFIT PARTNERS & TEAMS
Circuit Clerks' Trust for Life
Central Louisville Community Ministries
Feed Louisville
Inside the Lines
Kentucky Psychological Foundation
Lifehouse Maternity
Louisville Memorial Auditorium Fund
Play Cousins Collective
Pushing Forward
Seven Counties Services
Reviving Urban Neighborhoods
Steam Exchange Community Arts Center
YMCA
---
Circuit Clerks' Trust for Life
Encore Louisville Team Members:





(from left) Harold Butler, Joe McCullum, Tom Monahan, Michael Shaikun, Steve Rungwerth (Facilitator)
The Circuit Court Clerks' Trust for Life's mission is to educate Kentuckians about organ donation, grow the organ donation registry, and provide grants to transplant recipients in financial crisis. As the state process for issuing drivers licenses changed, it needed to reimagine its board structure and funding mechanisms.
The Encore team worked closely with the Executive Director to develop recommendations which included program funding, board growth and development, updating bylaws, and strategic planning for long term growth. They provided a six page memorandum of observations and recommendations and reviewed the document with the Executive Director.
Value: $10,000 Hours: 100
"The Encore Louisville group showed my organization, along with my team and me, such wonderful care and concern. They attended events, delved deep into our mission, and provided valuable feedback during a time of great change and transition. By providing actionable recommendations and practical materials, they have helped to set us up for many years of success!  It was an honor to work with them and learn from them, and I am a better leader because of their time."
Shelley Snyder, Executive Director
---
Central Louisville Community Ministries
Encore Louisville Team Members: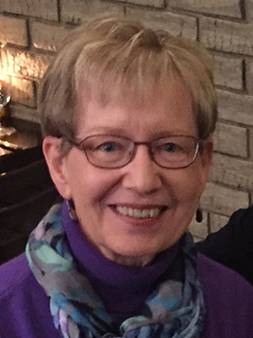 (from left): Sam Bridgeman, Ken Fill, Diane Kyle (Facilitator), Kim McCastle, Janet Peterworth,
2nd Cycle: Steve Ellis (Facilitator), Al Cornish, Diane Kyle, Michael Bateman, Robert Waterman
Central Louisville Community Ministries requested that the Encore team help CLCM with a strategic planning process so that the strategic plan aligns better with CLCM's mission; help CLCM address their Board's make-up and responsibilities and to consider possible related and needed by-law changes; and to help CLCM address a possible mission evolution from meeting individuals' immediate needs to addressing root cause issues. As a result of the work, the team was able to: recommend possible new vision and mission statement; suggest next steps related to board development and by-laws revision; propose possible partnerships, and recommend strategies for raising CLCM's visibility.
Our Encore team provided a very comprehensive report based on conversations with the CLCM Director; Listening sessions with staff, volunteers, and board members; interviews with other community groups; attendance at a monthly board meeting; and a SWOT workshop. They shared a PDF-formatted PowerPoint report to the CLCM Director to be used as a basis for board discussion, deliberation, and decision-making.
Value: $37,000 Hours: 296
"Engaging an Encore team to help us with strategic planning was a great move. Our Board is reinvigorated, our staff is feeling supported and valued, and we have great new insights into where we want to go in the future. Our team was super responsive, knowledgeable, creative, and helpful. We loved working with them! "
Linette Lowe, Executive Director
---
Kentucky Psychological Foundation
Encore Louisville Team Members:
(from left): Stephanie Bateman, Alan Engel (Facilitator), Gloria Murray, Robert Waterman
Kentucky Psychological Foundation asked the Encore team to help develop a strategy to grow board membership, activities and the identification of external sources of revenue. It became apparent after the second meeting that because of the structure of the group that they needed to better define their mission and vision and that strategic planning was a first priority in order to accomplish the first two which would lead to the possibility of increased fundraising activity.
The leaders at KPF engaged in the process and were receptive to comments, suggestions and direction. The team helped direct their thinking on key organizational issues, most notably the need for strategic planning. They are about to embark on this process to better define their mission and vision, which will lead them to the success they envision.
Value: $2,500 Hours: 15
---
Play Cousins Collective
Encore Louisville Team Members: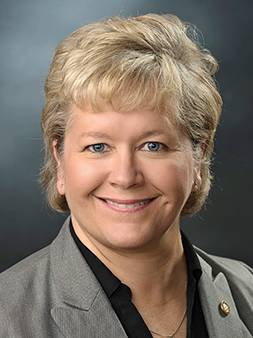 (from left): George Demaree, Steve Ellis, Edie Nixon, Sonia Sanders (Facilitator), Stephanie Smith, Ginger Wallace
Play Cousins Collective was assisted to help organize and development a more sustainable programming model. In addition, the Encore team assisted with an in-depth look into their budgeting and finance procedures and how this correlated with their strategic plan.
The team was able to help them understand their financial status and create and evaluation of programs. They will need to make tough decisions going forward, but are now better equipped to make those decisions.
Value: $99,000 Hours: 95
---
Seven Counties Services
Encore Louisville Team Members: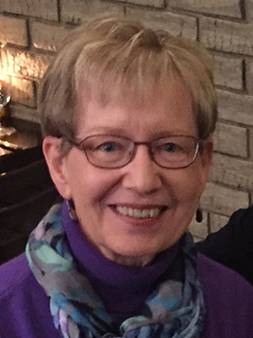 (from left): Diane Kyle, Nadine Brewer (Facilitator), Ken Fill, J-R Curtain, Kevin Wardell
Seven Counties Services originally asked for help designing and implementing a perception study to help them determine how SCS is perceived as an employer, identify any obstacles in attracting new job candidates, and provide guidance on how to become an employer of choice. After initial discussions and review of SCS existing data, the Encore Team agreed to table the perception study for now, and instead focus efforts on the broader strategic questions of how to enhance employee attraction and retention, both short and long term.
The Encore team provided thinking and strategies around 7 overall recommendations:
1) More fully integrate the organization
2) Raise brand awareness and strengthen brand image
3) Creatively address compensation challenge
4) Revisit segments and strategies by job category
5) Hone attraction strategies
6) Invigorate retention strategies
7) Fully leverage data/tools
Value: $26,000 Hours: 208
---
Reviving Urban Neighborhoods
Encore Louisville Team Members: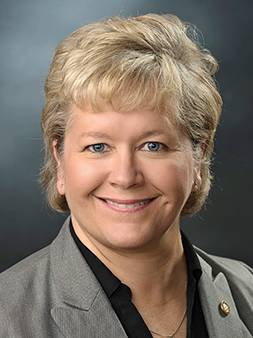 (from left): Sam Bridgeman, Cindy Adelberg, Tom Monahan, George Demaree (Facilitator), Ginger Wallace, Edie Nixon, John Fleming
The Encore team met with Brandon Hill, Reviving Urban Neighborhoods Executive Director both on zoom and in-person. Brandon had two primary objectives: Help increase the number of people on their board of directors, as well as navigate their benefits and to market and diversify their donor base.
The team started by focusing on helping to create a strong vision and mission statement, while sharing techniques of how to produce and tell their story. They also met with a few members of their board of directors and found them to be engaged, invested and open to any ideas that would help accelerate their success. They were facing a few funding issues, and needed ideas on how to build success measurables and the importance of documenting results. The team shared that funders want to see if results match the mission. If it can't be measured, it's very difficult to manage.
When the project started, they were in the middle of initiating their summer programs and are now in a position to start to take advantage of our recommendations. One of their goals is to use athletics to help find employment opportunities. The Encore team suggested that they invite potential employers, trade school and colleges representatives to all their scheduled events. The difference between success and failure many times is lack of exposer.
We felt it's important for them to diversify their BOD based on need. They recently completed a three year plan that we've agreed to help evaluate.
Value: $20,000 Hours: 50
---
Steam Exchange Community Arts Center
Encore Louisville Team Members:


(from left): Steve Barger (co-facilitator), Barbara Michael, Janet Petersworth, Gloria Murray (co-facilitator)
The Encore team's engagement with Steam Exchange Community Arts Center (STEAM) included emails to set up all meetings, face-to-face meetings at their location, attending their board meeting as well as several Zoom meetings with the nonprofit. It was clear to the team that the nonprofit was at a turning point in its desire to move to a higher level of commitment to its work and to the community. The Encore team members contacted local community organizations and institutions that they believed would help the nonprofit address its issues and achieve its goals.
The nonprofit identified three inter-related major issues. The first was to have assistance in board development, the second was to help them with marketing and branding and the third was to help them find ways to diversity the staff, board, and those they serve. The team was able to help them by providing information about what is required for an effective board. They also help them by proposing specific training to develop an effective board. They helped them recognize that an effective board would attract diverse board members. Having an interim board president was also critical to attracting new board members. Utilizing the resources in the local community such as local college institutions, community organizations, and Louisville metro government contacts would help address their marketing and branding needs.
Value: $12,000 Hours: 80
---
If you work at, serve on the board of, or just happen to know a nonprofit who could benefit from pro-bono nonprofit consulting, applications are open for Encore Louisville and Ignite Louisville teams.