Encore Louisville convenes experienced leaders who have spent decades of their careers in leadership roles and want to give back to the community as they transition out of the workforce. Participants form teams and provide pro-bono consulting services to a wide variety of nonprofits in the region. The impact of this work has benefitted over 120 nonprofit organizations, which receive strategic guidance and support in furthering their missions.
Encore Class of 2023 Impact at a Glance:
Over 550 hours volunteered (110 average)
$75,000 in project value estimated ($15,000 average)
We are so proud to share the individual outcomes for a sampling of this year's teams. Click the organization below to jump to its results, or feel free to scroll through them all.
If you work at, serve on the board of, or just happen to know a nonprofit who could benefit from pro-bono nonprofit consulting, applications are open for Encore Louisville and Ignite Louisville teams.
LEARN ABOUT GETTING A TEAM FOR YOUR NONPROFIT
---
2023 ENCORE LOUISVILLE NONPROFIT PARTNERS & TEAMS
Collaborative for Teaching and Learning
Commonwealth Theatre Center
Conrad-Caldwell House
NouLou Chamber Players
St. John Center
Visually Impaired Preschool Services (VIPS)
---
Collaborative for Teaching and Learning
Encore Louisville Team Members:






(from left): Steve Barger, Betty Edwards, Jim Gravitt, Donald Whitfield (Facilitator)
This small, 30-year-old educational service provider is firmly established in its classroom programming and its development of curriculum materials, with a dedicated and highly experienced program delivery staff. However, the organization recognized its need for practical advice on how to expand its customer base (consisting of individual schools and school systems) and requested a Community Acceleration Team to help them achieve this goal.
Through lengthy conversations with key staff, this Encore team were able to offer very specific suggestions for how the organization could make its services available to more schools. Some of their suggestions had already been considered by the organization but not acted yet. Other suggestions seemed new to the organization and were received with genuine interest.
The deliverables to this organization were advice in five areas of concern:
1. Enhancement of program delivery methods to include virtual and online components.
2. Uncoupling of curriculum materials from in-person program delivery.
3. Revision of presentation (i.e., marketing) materials to include actual classroom implementation and program efficacy assessments.
4. Much greater involvement in professional education organizations and governments agencies and forums, especially at the state level.
5. Enhancement of Board with individuals more actively engaged in growing the organization
---
Commonwealth Theatre Center
Encore Louisville Team Members: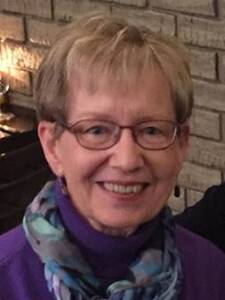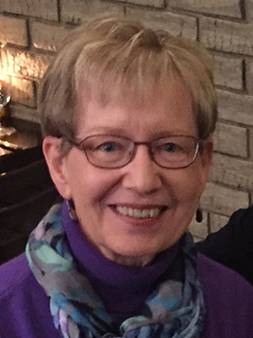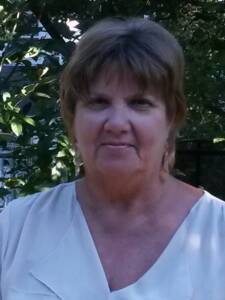 (from left): Beth Dlutowski, Joan Hannant, Angela Howard,  Diane Kyle, Pam Greenwell, Linda Winlock, Kathy Zandona
This Encore team had many discussions with Commonwealth Theatre Center (CTC) and numerous in-person meetings with their leadership. They toured their facility, reviewed previous completed work, went to a show to view their work and impact, and had attendance at a Board Meeting. The team advised on their brand, marketing, and financial position. The team was able to share useful external resources and is continuing to work with CTC to support fundraising initiatives. 
"If you are lucky enough to get an Encore Team to work with your organization, take full advantage! The breadth and depth of expertise on our Team was impressive and so very helpful. They really did a deep dive with our organization and offered suggestions for moving forward in multiple areas of the business."
Angie McCorkle Buckler, Commonwealth Theatre Center Board President
---
Conrad-Caldwell House
Encore Louisville Team Members:





(from left): Nadine Brewer, Joe McCullum, Barbara Michael, Karen Philley
This Encore team focused their efforts on helping the organization to work towards better defining their mission and strengthening its Board. In their assessment of the organization – reviewing their financials, marketing information, touring the museum, investigating the competitive landscape, attending a Board meeting – and from interviews with the executive director and the Board, they determined that this approach would best serve the museum and allow them to make the most long-term improvements.
The team worked together to complete a Board focused SWOT analysis, lead a successful mission statement development workshop, and created a list of potential actions that CCHM could take to develop a stronger Board. They also created an action plan for recruiting new Board members
and developed a handout illustrating how to use the Mission Statement to drive the organization's actions. For the museum side of things, the team
developed a worksheet to help CCHM staff and Board identify and utilize their key connections to generate support of the museum and prepared a competitive overview focusing on regional historic homes or museums.
---
St. John Center
Encore Louisville Team Members: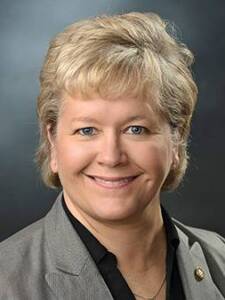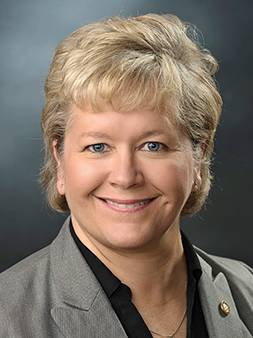 (from left): Cindy Adelberg, Chris Evans, Tom Monahan, Karl Schmitt, Jr., Ginger Wallace, Jan Walther
The Encore team reviewed St. John Center's(SJC) draft strategic plan which includes expanding their operations by adding Sheehan Landing, Louisville's largest permanent supportive housing facility. They helped St. John Center expand their outreach/communications plan to support expanded fundraising. Additionally, they provided counsel for board recruitment and development to assist them in getting the expertise they need to ensure a successful mission expansion.
One of the major sessions the Encore team facilitated was a "white board" session to assist SJC in creating a comprehensive marketing/communications plan for Sheehan Landing. The emphasis was on highlighting what makes SJC unique, identifying existing donors who can give more, and identifying new corporate donor prospects who are vocal about homelessness. The outcome was a message SJC can use to try and get more support from the business community. They are the largest provider of permanent housing for the homeless in our city. They have a long history of success and high standards. SJC focuses on those that are hardest to house and, as a result, they help create a stronger, healthier and safer community.
---
Visually Impaired Preschool Services, Inc.
Encore Louisville Team Members:





(from left): Al Cornish, Edie Nixon, Harold Butler, Matt Bowdy, Michael Aldgridge, Mike Shaikun, Robert Waterman
This Encore team helped Visually Impaired Preschool Services, Inc. by offering recommendations on how to accommodate growth into a second state, and later on to further states, without losing control over its identity, vision and intellectual property.
The team left them with a report that suggested several different pathways for addressing board issues and dealing with the pains of growth they were experiencing, and they counselled with them on board development and growth issues. They also provided input on the need for changes to their strategic planning process to move more toward goals as opposed to being almost wholly tactical. The team strongly suggested that the organization formally register their intellectual property (copyrights and trademarks, in particular) upon employing competent legal counsel.
If you work at, serve on the board of, or just happen to know a nonprofit who could benefit from pro-bono nonprofit consulting, applications are open for Encore Louisville and Ignite Louisville teams.