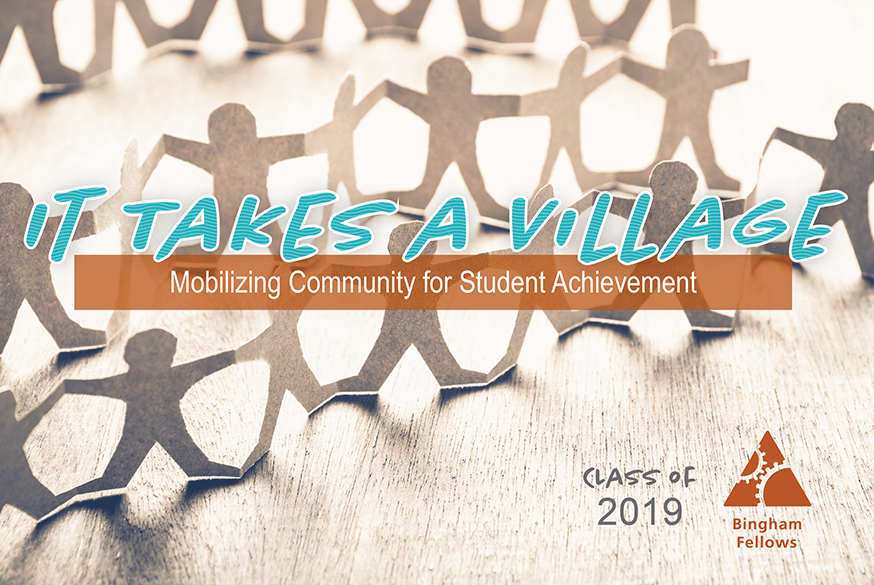 Louisville, Kentucky (September 4, 2018) – Each year, local leaders selected for the Leadership Louisville Center's Bingham Fellows program are tasked with an issue of importance in the community and asked to tap into their imagination and talent for gathering critical resources to create social change. The topic for the 2019 Bingham Fellows will be: It Takes a Village – Mobilizing community for student achievement.
Applications for the Bingham Fellows Class of 2019 are being accepted through October 22 at www.leadershiplouisville.org.  Individuals who want to experience an unmatched practicum in change management and group dynamics while using their broad knowledge base and range of experience to move the needle on this important community issue should apply.  The upcoming program year begins in January and ends in December 2019.  For more information, contact Jennifer Stevens at (502) 561-0458 or jstevens@leadershiplouisville.org.
More about the 2019 Topic:
For so long our community has been aware of the challenges faced by our kids, from arriving at kindergarten ready to learn to staying engaged as they advance towards graduation and the workforce. Now is a critical time to rally together to impact student success. Factors small and large affect achievement – from equity and achievement gaps, and graduating students ready for careers, to the daily struggle with attendance. How could businesses and concerned citizens be part of the solutions for issues like these?
The 2019 Bingham Fellows will explore ways that the community and businesses can positively impact student achievement and seek solutions to current barriers to success.