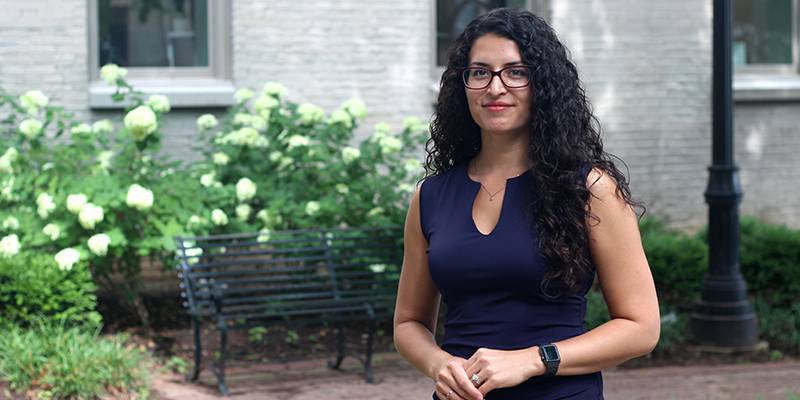 Nina Cassity, Finance Supervisor, Louisville Metro Revenue Commission, graduated from the Ignite Louisville program in Spring 2019. 
I'm an introvert by nature. Being in the spotlight and having the attention of a crowd is terrifying and gives me a great deal of anxiety. The fear of public speaking has always dictated the route of my professional career. I've always worked hard and strived to let my achievements speak for themselves. I've come to realize that in a leadership role, being a confident public speaker is important. The achievements would create better opportunities if I could present them just as well.
During the Ignite Louisville program, I learned that everyone has some level of anxiety when it comes to public speaking. My team and I met with our non-profit, Louisville Youth Group, and learned about the importance of their role in the community and what they do for the LGBTQ youth. I've realized that public speaking is a tool I could use to help Louisville Youth Group and spread their message. They could do amazing work, but if their leaders don't present their brand well, they'd go unnoticed by the majority of our community.
During the Ignite retreat/training days I experienced perfect examples of public speaking by many amazing professionals. They've inspired me to come out of my shell and speak about what is important. I've learned that while I may continue to have anxiety every time I have to speak, I'm now equipped with tools to help me do so with confidence, keeping in mind the reason is more important than my nerves.
"Nina experienced dramatic development of her public speaking skills during her participation in the Ignite Louisville program. Prior to her participation, she was noticeably nervous at the mention of public speaking in any form. During her portion of the final Ignite Louisville presentation, she was poised and confident and communicated her experience clearly and effectively, with no evidence of nervousness."
– Josh Steele, Finance and Administrative Services Manager, Louisville Metro Revenue Commission
Learn more about Ignite Louisville
The deadline to apply for our next Ignite Louisville class is January 15, 2021.