2023 LEADERSHIP LOUISVILLE LUNCHEON
SPEAKER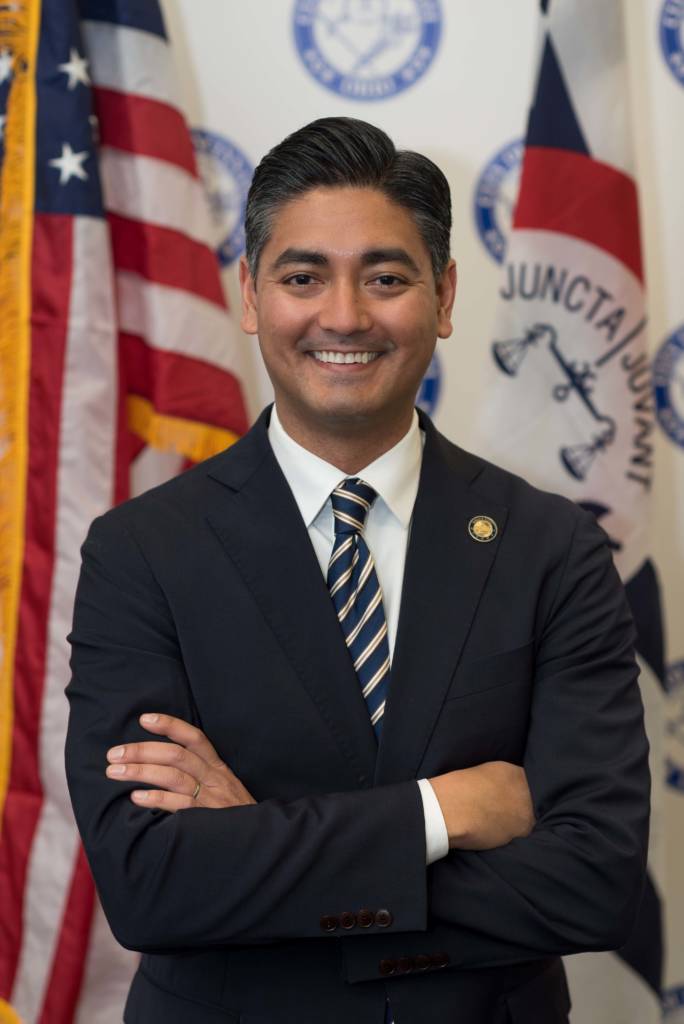 The Honorable Aftab Pureval
Mayor of Cincinnati
Presented by the Leadership Louisville Center in partnership with the Office of the Mayor, the Leadership Louisville Luncheon has gathered influential leaders from across the region since 1988. Special guest speakers have included top mayors in the country to share insights on community development initiatives of interest to the Louisville community as well as notable leaders engaged in civic leadership. Past events have been attended by over 1,000 community leaders representing over 300 companies.
This year marks the inaugural event with new Louisville Mayor Craig Greenberg. Together they will welcome keynote speaker, The Honorable Aftab Pureval.
Aftab Pureval is the 70th Mayor of Cincinnati. He was raised in Southwest, Ohio, the son of first-generation Americans. He is making history as Cincinnati's first Asian American Mayor. As Mayor, he is committed to serving Cincinnati's 52 neighborhoods. He has made equitable economic growth a top priority of his administration, as well as a comprehensive reform and improvement of public safety, affordable housing, and environmental action. He served as Hamilton County Clerk of Courts from 2016 to 2021 and was the first Democrat to hold this office in over 100 years. During his tenure, he
brought modern and professional reforms to the Clerk's office. He paid a living wage to all employees and become the first county officeholder in Ohio to offer comprehensive paid family leave. By ending nepotism, by cutting waste, and by making the office more professional, he saved taxpayers millions of dollars.
Mayor Aftab graduated from The Ohio State University and the University of Cincinnati for law school. He resides in Clifton with his wife, Whitney, and their sons, Bodhi and Rami.

---
As excited as we are about hearing Mayors Pureval and Greenberg?
REGISTER NOW